Iowa gay rights group One Iowa has begun a letter writing campaign to former Governor Terry Branstad, who is again running for governor of the state, based on signals that Branstad is more open to marriage equality than his platform reveals.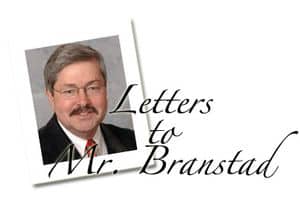 The Des Moines Register reports:
"Specifically, Branstad and his campaign have urged the legislature to take actions to start a process that would amend the state's constitution to specifically prohibit same-sex marriages. But, in recent years at the president of Des Moines University, he also welcomed a speaker on transgendered issues and advertised a lobby day sponsored by One Iowa.
Last week Sen. Kim Reynolds, the Republican lieutenant governor nominee, said she would be willing to consider civil unions. Branstad's campaign quickly issued a clarification saying neither Reynolds nor Branstad favor state-sanctioned civil unions but would not work to prevent private companies from extending such benefits to employees."
Said One Iowa Executive Director Carolyn Jenison: "We continue to get mixed messages from the Branstad/Reynolds campaign. Both Mr. Branstad's and Ms. Reynolds' comments on civil unions indicate a willingness to recognize committed and loving same-sex couples. With the Letters to Mr. Branstad campaign, we want to show the Branstad/Reynolds ticket the positive impact the marriage has on our state, and convince them of the need to protect the freedom to marry for all Iowans."