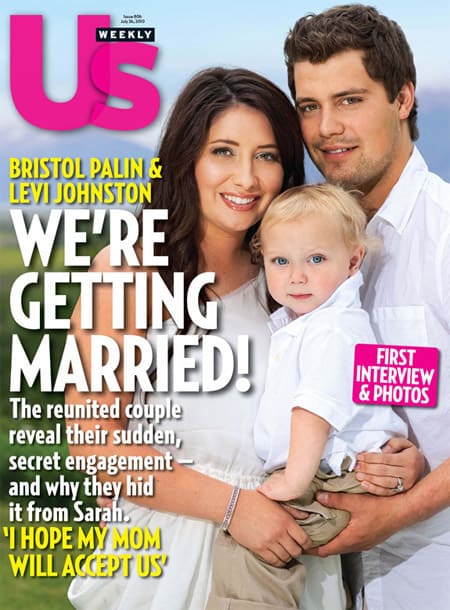 Us Weekly reports that Bristol Palin and Levi Johnston are getting married, but they have kept Sarah Palin in the dark about it:
"'We got engaged two weeks ago,' Bristol, 19, tells Us Weekly. 'It felt right, even though we don't have the approval of our parents.' Bristol and Levi, 20 — who famously called off their previous engagement two weeks after welcoming son Tripp in December 2008 — tell Us Weekly they reconnected three months ago while working out a custody plan for their 18-month-old son.
'I really thought we were over,' Levi tells Us Weekly. 'So when I went, I had no hope. I think we both just started talking — and then we took Tripp for a walk.' Says Bristol, 'When he left that night, we didn't hug or kiss, but I was thinking how different it was. He texted me: 'I miss you. I love you. I want to be with you again' … I was in shock…It is intimidating and scary just to think about what [Sarah's] reaction is going to be. Hopefully she will jump on board.'"