Modern Tonic — a daily newsletter that delivers gay-approved pop culture gems (before they've been co-opted by everyone else) — presents a weekly music update here on Towleroad.

TODAY'S FEATURED NEW RELEASES: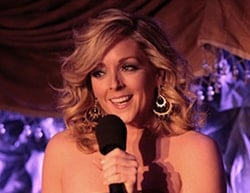 Fans of Jane Krakowski's ditzy, man-eating Jenna Maroney on 30 Rock will be thrilled that on her new album — The Laziest Gal in Town — she stays mostly in character. And why not? This is the woman who won a Tony Award for seducing Antonio Banderas while swinging from the ceiling wrapped in a sheet in Nine. In the live recording of her cabaret debut last fall at NYC's Feinstein's at the Regency, she vamps her way through "An Englishman Needs Time" (a tongue-in-cheek tribute to her love of British guys), "Thirteen Men" (her kicky homage to Ann-Margret) and "A Little Brains, A Little Talent" (which she did in Damn Yankees in 2008).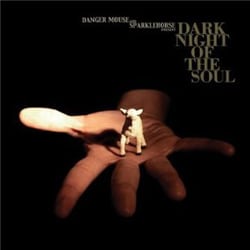 When remix-master/producer Danger Mouse and Mark Linkous aka Sparklehorse collaborated on a soundtrack for a David Lynch art exhibit called Dark Night of the Soul in 2009, it was definitely happier times. Then the music hit a legal snag that halted its physical release. This past March, Linkous committed suicide. So the long-awaited release of Danger Mouse and Sparklehorse Present: Dark Night of the Soul should be celebrated for many reasons, not the least of which is as a de facto memorial for the multi-talented Linkous. The Strokes' Julian Casablancas anchors the classic rock "Little Girl." Danger Mouse's Broken Bells compatriot James Mercer lends his sweet high tenor to the ruminative "Insane Lullably." Lynch himself sounds much like the late Linkous on the creepy blues of the title track. For connoisseurs of the director, a Deluxe Edition box set will feature the full recording on two CDs and two LPs, with a poster, lobby cards and a 48-page booklet. You can stream the entire album at NPR's site. The exhibition also opens tomorrow at the Morrison Hotel Gallery in NYC.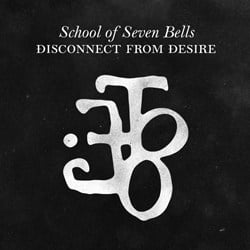 When Benjamin Curtis left Dallas rock trio Secret Machines in 2007 to form a new group, we expected another psychedelic excursion into the progressive metal breach. But School of Seven Bells is a sweetly confounding surprise. Their second release — Disconnect from Desire — is a dreamscape of serene electronics, atmospheric guitars and the pristine harmonies of identical twins Alejandra and Claudia Deheza. "Windstorm" is both the opening track and the perfect description of this trio's music. Buoyant vocals and swirling guitars float atop a loping mid-tempo groove reminiscent of Cocteau Twins at their peak. And when the ululating wails overtake the alt-rock drone of "Babelonia," it's as if the Silversun Pickups relocated from Silverlake to downtown Jerusalem. Make no mistake — School of Seven Bells isn't your summer club jam. Who knew that secret Benjamin Curtis was hiding in his machines was his love of gauzy, shoe-gaze-y Gothic pop?

MUSIC NEWS:

Kylie Minogue did a TV promo spot featuring "All The Lovers" for German station Sat.1 timed to the release of her new album Aphrodite. If it was the full song, this could have stood alone as a top-notch music video. (BTW, Aphrodite debuted at #1 in the U.K. this week, 22 years after her first #1 U.K. album and her fifth album to hit that spot.)

The recession is taking a toll on concert ticket sales, which are down 17% from last year.  Among the tours canceling dates due to lackluster sales are Rihanna and the re-booted Lilith Fair. Lady Gaga's tour is one of the few bucking the trend.

Today marks the 25th anniversary of Bob Geldof's Live Aid, a fundraiser for African famine relief, which raised $200 million from 16 hours of music on July 13, 1985. That day, an estimated 1.5 billion people watched at least some of the show, and it was announced from the stage that 95% of the world's television sets were tuned to the show at one point.

Billboard is tracking the "songs of the summer" based on airplay and sales. Leading so far: Katy Perry's "California Gurls."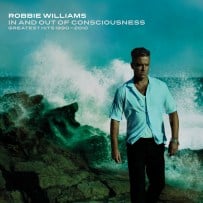 Robbie Williams has debuted the album cover and tracklisting for his forthcoming 39-track greatest hits compilation In and Out of Consciousness: The Greatest Hits 1990-2010, due October 12 on 2CD/DVD. The cover image was shot on a beach in Malibu in May.

Roxy Music's Bryan Ferry announced Olympia, a new solo album out October 26 featuring collaborations with Scissor Sisters, Radiohead, Groove Armada, Red Hot Chili Pepper's bassist Flea, and more. It's also the first album since 1973 to reunite Ferry with Roxy Music members, including guitarist Phil Manzanera, saxophonist Andy Mackay and Brian Eno. Lead single "You Can Dance" will be out August 10.

MORE NEW RELEASES: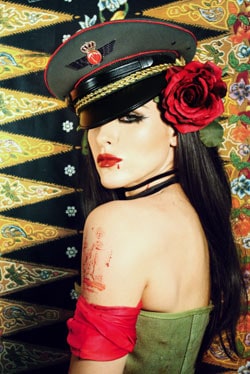 An also-ran from 2006's Rockstar: Supernova reality show, the Puerto Rican-born singer Zayra changes gears for her first single "V.I.P." from her forthcoming album Baby Likes to Bang. "My father is Mick Jagger" she claims on this club stomper, and though that may not be true, she certainly has the Stones' cojones.
After hitting the big-time when her song "Paper Planes" was included in the film Slumdog Millionaire, controversial popster M.I.A. returns with // / Y /, featuring the industrial ruckus of "Born Free" (and its infamous "ginger genocide" video), the Auto Tune'd reggae weirdness of "It Takes a Muscle" and plenty of experimental beats and incendiary lyrics.
R.E.M.'s third — and murkiest — album, Fables of the Reconstruction, gets a fully remastered 25th Anniversary re-release and a second disc of demos.
Also released:  Crowded House — Intriguer; Sting — Symphonicities; Sun Kil Moon — Admiral Fell Promises; Innocence Missions — My Room in the Trees; Morcheeba — Blood Like Lemonade (on CD)

MUSIC VIDEOS:
Katie Melua — "A Happy Place"
Multiple moving cylinders showcase varying tableaux — a dwarf playing cello; Melua in headgear that'd make Carmen Miranda jealous, etc. — on this latest clip from her forthcoming release The House.

Marina & the Diamonds — "Oh No!"
On this love letter to cold hard cash, Marina Lambrini Diamandis gets her comic book on with big graphic "Pop's" and "Ka Ching's" in her ongoing bid to take over the world. Makes the Material Girl look like a slacker.

Martin Solveig & Dragonette — "Hello"
This clip for a track from the French electro artist's forthcoming Smash features a tennis match between Solveig and another French DJ Bob Sinclar, with Canadian pop stars Dragonette chiming in on a peppy, chanty groove.
Sara Bareilles — "King of Anything"
Sepia-toned images fill various split frames as songwriter Bareilles plays spoons and forks laid out like a keyboard on this up-tempo pop gem from her upcoming album Kaleidoscope Heart.