Modern Tonic — a daily email that delivers gay-approved pop culture gems (before they've been co-opted by everyone else) — presents a weekly music update here on Towleroad.

FEATURED NEW RELEASES: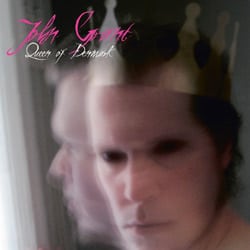 After a five-year break from music, John Grant, the singer from the defunct, much-admired  the Czars (1994-2005), has released Queen of Denmark, 12 elegantly askew compositions steeped in the amber tones of '70s rock. From a handful of tracks inspired by his doomed relationship with a man named Charlie ("TC and Honeybear," "It's Easier," and "Caramel") to an homage to his junkie-infested neighborhood in Crown Heights, Brooklyn, Grant's amaretto-smooth baritone links the tunes. He slams homophobes on the scathing "Jesus Hates Faggots," wherein a suicidal gay boy's informed: "Jesus — he hates homos, son/We told you that when you were young/And pretty much anything you want him to/Like Cocoa Puffs, red cars and Jews." It's no leap to imagine that boy was Grant, who admitted to MOJO magazine he'd been suicidal towards the end of the Czars. Lucky for us his humor and his talent saw him through the dark times.
Fuzzy girl pop is nothing new, not since the Jesus & Mary Chain unleashed the feedback beast in the '80s. The Primitives, Lush, Curve — those were only a few. We've got a retro movement afoot these days, what with Vivian Girls, Dum Dum Girls, the Pains of Being Pure at Heart and more. But Best Coast — the L.A. duo of Bethany Cosentino and Bobb Bruno — are, frankly, kind of the best. Their debut Crazy for You is full of catchy punk nuggets from opener "Boyfriend" like She & Him with reverb, to the slinky girl-group homage "I Want To." The production is echo-heavy, the guitars and drumming simplicity itself. But the best effect is Cosentino's voice — as open, searching and melodious as Neko Case fronting a punk band. And that just makes us crazy.

MUSIC NEWS:

Kylie turned out a diva-tastic performance of "All The Lovers" on the Australian So You Think You Can Dance this week.

Justin Timberlake and Sir Elton John at the top of American Idol creator Simon Fuller's wishlist of candidates to replace Simon Cowell on the series, which suffered flagging ratings last season. Nigel Lythgoe is near a deal to return as exec producer of the show, and has stated he wants to completely reboot the panel of judges and return next year with all new ones.

Gorillaz kick off the "Escape To Plastic Beach" world tour in Montreal October 3. Pre-sale tickets available next Wednesday.

Rihanna will make her film debut in Battleship, a mega-budget action film about a naval fleet that protects the earth from alien invaders, based on the board game. Film will also star Alexander Skarsgard and Taylor Kitsch and will be directed by Peter Berg. Release date is planned to be May 25, 2012.

The autopsy tools claimed to have been used on Elvis Presley have been withdrawn from auction.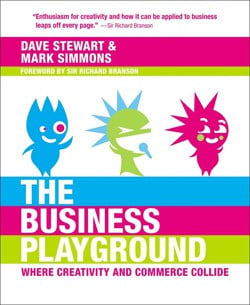 Musician/producer/entrepreneur (and sometime Eurythmic) Dave Stewart has co-penned (with marketing expert Mark Simmons) The Business Playground: Where Creativity and Commerce Collide, a book encouraging creative spirit in the business world. Stewart brought out the music biz heavyweights to support the project: Sir Richard Branson wrote the foreword and Simon Fuller provided a recommendation for the cover.

Glee is planning an episode of Rocky Horror Show tunes for the new season. We are praying to the Glee gods that this will involve Matthew Morrison in fishnets, high heels and lipstick.

The Cars to reunite?

MORE NEW RELEASES:
What's new, pussycat? Well, if you're Tom Jones, that'd be Praise & Blame, a rootsy collection of tunes that's like his Johnny Cash move, a reminder that the panty-dodging Las Vegas entertainer first came to fame as a pretty excellent singer.
The Portland trio Menomena are poised for a breakthrough moment on their seventh release Mines, 11 alt-rocking tracks that could turn them into the American Radiohead.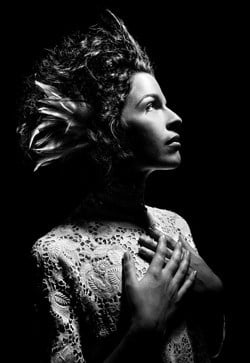 American singer Jesca Hoop moved to Manchester where she worked on her sophomore album Hunting My Dress. The result? A gothic-infused, eccentric set of singer-songwriter loveliness.
Also released: Propaganda — A Secret Wish (Deluxe Edition — import); Clay Aiken — Tried and True Live DVD; Sky Sailing — An Airplane Carried Me to Bed; Seu Jorge and Almaz — Seu Jorge and Almaz; Lights — Acoustic

MUSIC VIDEOS:
Diamond Rings — "Show Me Your Stuff"
It smells like teen spirit on this high school gym-set clip, except kids these days would just as soon wear glitter jerseys and make-up while jockeying in for their lay-ups. Toronto's John O'Regan brings the beats and the eyeliner on this jaunty slice of dance pop.
Washington — "The Sunday Best"
This mostly black-and-white clip is a blend of French New Wave with '80s New Wave — cool cats dance through an elegant restaurant to a bouncy Blondie-ish tune from this Aussie combo's forthcoming debut, I Believe You, Liar.
Kele — "Everything You Wanted"
The video is just Kele in a tight-fitting yellow T-shirt walking the streets of New York; but the song is another smart electro-rocker from his fantastic debut, The Boxer.
The Pretty Reckless — "Miss Nothing"
It's the Last Supper with Gossip Girl Taylor Momsen and her band of New York bruisers. The tune's loud, fast and plenty furious from their forthcoming debut Light Me Up.