Samantha Ronson and Joan Rivers are in the middle of a Twitter war over Lindsay Lohan.

Hearing delayed for those two marines who are accused of a hate crime in Savannah.

The Chicago Gay and Lesbian Hall of Fame is taking nominations.

Alexander Skarsgard looking all shady at LAX.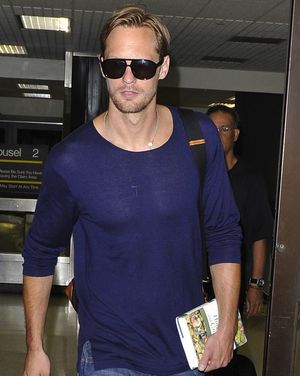 Report about Argentinian Cardinal's views on gay marriage in that country: "'Let's not be naive, we're not talking about a simple political battle;
it is a destructive pretension against the plan of God,' writes
Bergoglio in a letter sent to the monasteries of Buenos Aires, where he
is archbishop. 'We are not talking about a mere bill, but rather a
machination of the Father of Lies that seeks to confuse and deceive the
children of God.'"

The Church of England might soon have female bishops: "The Church of England inched closer to allowing women bishops this weekend, with a vote that traditionalists warned could split the church. The church's governing body narrowly rejected a measure that would allow parishes that oppose women bishops to have an additional male bishop. The proposal, floated by Archbishop of Canterbury Rowan Williams – the titular head of the Church of England – was an attempt to satisfy conservatives."

Freelance writer Ted Cox infiltrated a camp called Journey Into Manhood which claims to turn gays totally straight (yeah, right): "'They'll take any sort of negative event in your life, any kind of negative thing in your childhood and say, 'A-ha! That's why you're gay,' Cox contended, claiming one participant struggled to come up with something in his life that made him feel isolated; the man then pointed to a time in childhood when his father shooed him away because he was reading a newspaper. The participant proceeded to act out beating his father with a bat, Cox said."

Tar balls wash up on the non-Gulf side of Florida.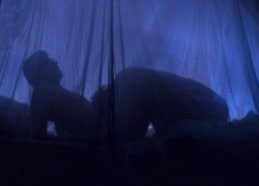 Salon takes a look at cinema's most important gay sex scenes. 

Austin Scarlett and Santino Rice get their own roving fashion show called On the Road with Austin & Santino.

The Kids Are Alright, star Mark Ruffalo on marriage equality: "It's the last dying, kicking, screaming, caged animal response to a
world that is changing, a world that's leaving a lot of those old,
bigoted, un-accepting views behind. It's over."

Sarah Palin her lack of eloquent tongue by tweeting this about the President: "He's got most disconnected, backasswards plan ever imposed on the country we love."

The World Cup is over but most importantly, Paul the psychic octopus predicted the winner correctly.