The Stars and Stripes blog reports that only about 10% of the 400,000 Pentagon surveys that were sent to troops canvassing them about the repeal of the "Don't Ask, Don't Tell" policy have been returned: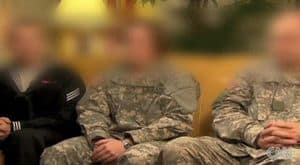 "…gay rights groups have questioned the value of the survey, and the Servicemembers Legal Defense Network warned closeted gay troops against participating in the exercise. Even though the survey will be conducted by e-mail through an outside contractor, SLDN officials said that promise of anonymity wasn't enough of a guarantee of safety for troops who still could be kicked out under the 'don't ask, don't tell' law.
Defense officials could not say whether that negative reaction has hurt response rates, but are urging everyone who received the survey to fill it out. A similar survey will be sent out to 150,000 military family members next month."
The deadline for the research is August 15.