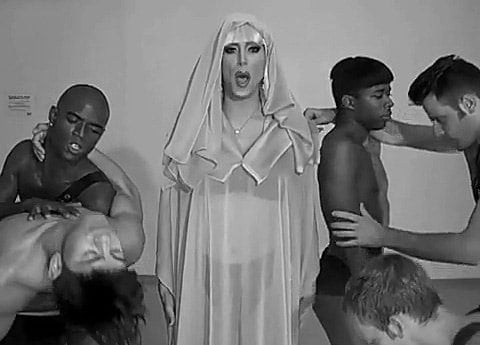 Sherry Vine goes after Florida Governor Charlie Crist, Rep. David Dreier (R-CA) , former Senator Larry Craig, Rep. Aaron Schock (R-IL) and other allegedly and non-allegedly closeted politicians in her latest Gaga extravaganza.
Should feel ashamed, should feel ashamed, you're a homo
No one to blame, no one to blame, you're a homo.
Watch, AFTER THE JUMP…
If you missed Vine's previous parodies of "Telephone" and "Bad Romance" you can catch them HERE and HERE.