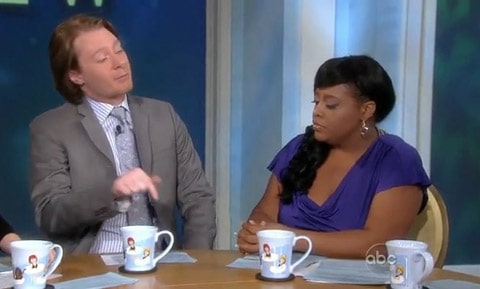 Clay Aiken and the ladies of The View discussed the "Don't Ask, Don't Tell" survey mailed out by the Pentagon yesterday, and its inquiry into showering with fellow soldiers. Opinions fell along familiar lines.
Sherri Shepherd wonders if there is going to be counseling for those scared to go into the showers.
Asks Aiken, "You need to be counseled to take a shower?"
Watch, AFTER THE JUMP…