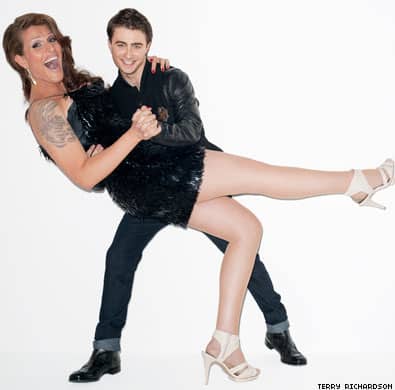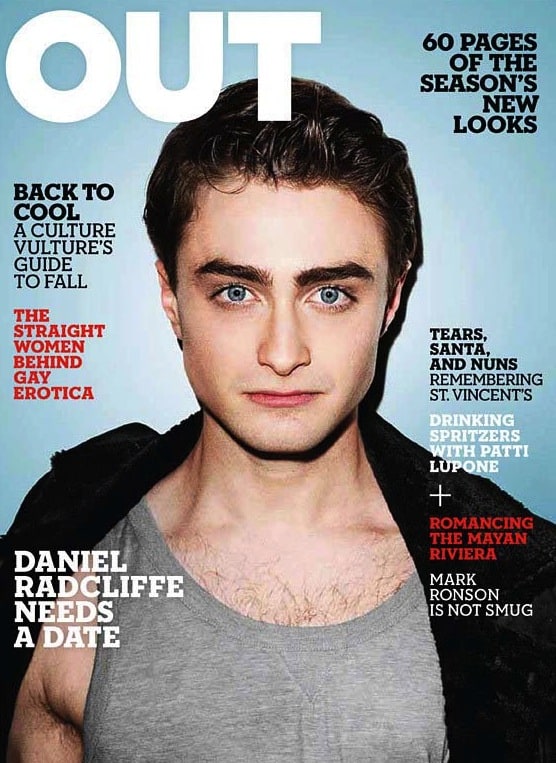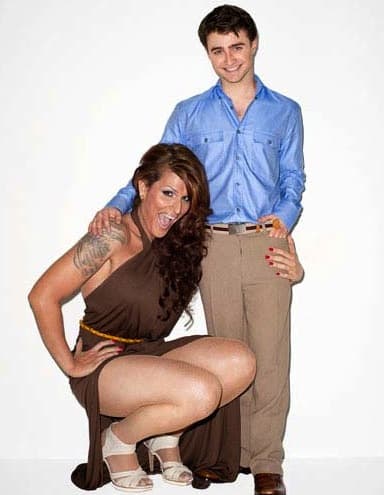 Transgender gospel singer Our Lady J does a one on one with ultra gay-friendly pal Daniel Radcliffe for the new issue of Out. You may recall that the two made news after they were spotted hanging out around town last year.
She asks him about the stigma attached to men who date transgendered women:
"I think to a certain extent, there would be a stigma — it depends on which person you're talking to. But I certainly think in this day and age it would be less of an issue. I was on the [Harry Potter] film set when all that tabloid stuff happened with us hanging out last year and none of my friends gave me shit about it. Nobody took the piss. And the film set encompasses groups from every area of society, and I have to say it's a pretty good cross-section. There was certainly no stigma."
The article includes a playful spread of the duo by Terry Richardson. One more AFTER THE JUMP.