Scissor Sisters "Harder You Get," "Running Out" & "Take Your Mama" NYC 8.25.10 from Matthew Rettenmund on Vimeo.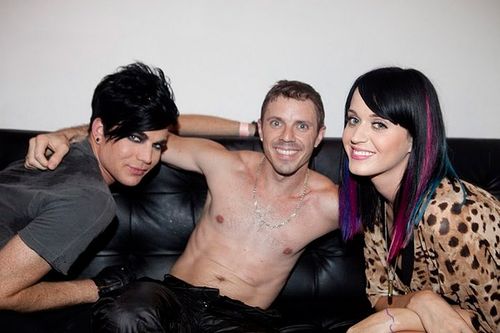 The Scissor Sisters tweeted this photo taken at the after-party following the Scissor Sisters concert on Wednesday night.
Self-described "front row bitch" Matt Rettenmund has a huge wrap-up of the show from his spot adjacent to the stage. Check it out here.
Some footage of Shears stripping down for "Harder You Get", AFTER THE JUMP…