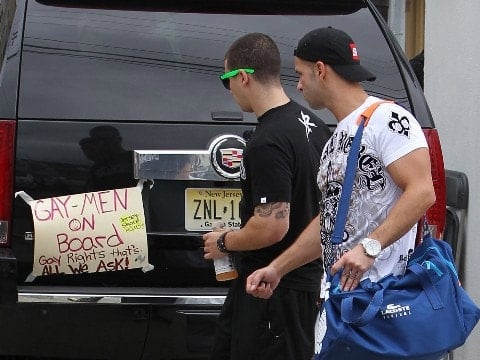 Somebody must have read the Village Voice.
Janet Charlton reports:
"Vinny Gaudagnino and The Situation returned to their Jersey Shore SUV to find that someone had taped a sign on the back that said 'Gay Men On Board.' They look flabbergasted, but they're not laughing. Who did it? They removed the sign but Jenni thought it was funny and when they weren't looking she put it back on."
Incidentally, last night's Jersey Shore featured a gay pride moment as Snooki and Jwoww spent an evening dancing at a gay bar. A brief moment, but a positive one.
More shots of the Escalade incident here.