"Better Than Love" and "Wonderful Life":
Here's the Kylie duet, Devotion:
Hurts ft Kylie – Devotion by iwantmorenewmusic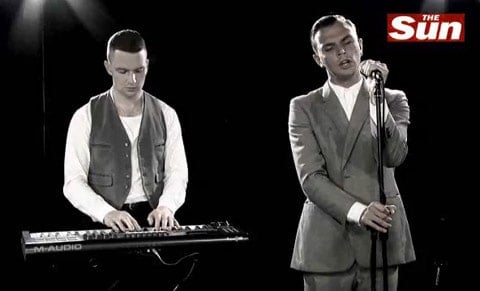 I'm intrigued in a very 80's way by Hurts, the Manchester synth pop duo of Theo Hutchcraft and Adam Anderson, who were mentioned earlier in this week's music post. Their debut album, Happiness, is out at the beginning of September, and features a duet with Kylie Minogue.
Here they are covering Kylie's track "Confide in Me" (via arjan). I've also posted the videos for their first tracks "Wonderful Life" and "Better Than Love".
Watch all the clips, and listen to the Kylie duet, AFTER THE JUMP…