Nepal this week held its first wedding ceremony for a foreign gay couple, though same-sex marriage is not legal in that country…yet: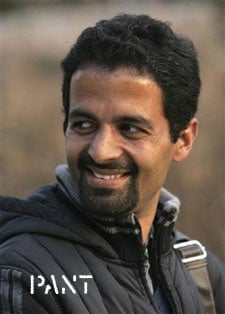 "The ceremony was held Tuesday night in Kathmandu for Sanjay Shah, 42, a Briton from Leicester, and an Indian man who did not want to be identified, said Sunil Pant, a member of Nepal's parliament and the nation's most prominent gay activist.
Pant's gay rights group, Blue Diamond Society, organized the ceremony and issued the pair a certificate for a $200 fee.
The two men were not legally married because Nepal has no laws legalizing same-sex marriage and does not marry foreigners. However, marriages performed by priests are generally accepted by society and most people who live in rural areas do not register their marriages with authorities…
…Gay rights have improved dramatically in a country where just five years ago police were beating gays and transsexuals in the streets.
Now, in addition to having an openly gay parliamentarian, Nepal is issuing 'third gender' identity cards and appears set to enshrine gay rights — and possibly even same-sex marriage — in a new constitution.
The charter, however, has been delayed because of bickering among political parties that have been unable to choose a new leader since Prime Minister Madhav Kumar Nepal resigned in June.
Tuesday's private ceremony was attended by a small number of gay rights activists and members of Pant's group. Pant said there have been a few same-sex wedding ceremonies among Nepalese people, but it was the first for a foreign gay couple."
The ceremony was conducted by Mukti Neupane, a 58-year old Hindu priest in Nepal's capital: "He was apprehensive at first. But later agreed to conduct a proper ceremony that lasted over 30 minutes."
Recently, Pant announced that the country would hold its first-ever Gay Pride parade on August 25 in Kathmandu.