Jeremy Walters, an Iowa GOP candidate for Congress, running in House District 67 against state Rep. Kevin McCarthy, D-Des Moines, posted a series of messages on Facebook last week suggesting that AIDS is a punishment for homosexuality.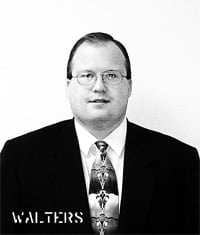 The Iowa Independent first noted the messages, posting screenshots (above) on its website.
The Des Moines Register reports that the Republican Party of Iowa has condemned Walters' remarks:
"The civil rights group One Iowa on Tuesday called for the Republican Party of Iowa to disavow the comments by Walters, who is challenging state Rep. Kevin McCarthy, a Democrat, in House District 67.
Later Tuesday, Matt Strawn, the party's chairman, said in a statement: 'Mr. Walters' comments are inappropriate and in no way represent the beliefs of the Republican Party of Iowa. HIV/AIDS does not discriminate, and our hearts and prayers go out to any Iowa family facing this disease.'
Walters at first told the Register that he had no plans to remove the posts. But he said Tuesday night that after talking to Republican officials, he took the messages down.
'I'm sorry, that's how I felt because I had friends that passed away of having AIDS,' said Walters, a stay-at-home dad who works part time cleaning cars.
A party spokeswoman said Walters had planned to volunteer at the party's State Fair booth but will not be allowed to do so."