Kristin Chenoweth on the reaction caused by her speaking out against the Newsweek article in which she defended Sean Hayes and other openly gay actors: "If it was a way to get the conversation started then I'm very happy. I said exactly what I needed to in that article and I stand by everything that I said."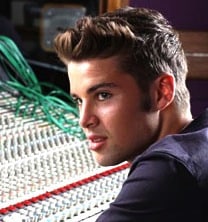 Joe McElderry grateful for the support he's received since his coming out. One of those supporters, Simon Cowell, is "thrilled" about his decision.

Ne-Yo says that people think he's gay because he's never shot a person before.

Madonna-directed film "W.E." takes shoots in Paris.

The US version of the incredibly raw UK show "Skins" has changed the original show's gay dancer character with that of a lesbian cheerleader.

Dick Cheney in the hospital after heart surgery.

Texas Senator Kay Bailey Hutchison won't vote to confirm Elena Kagan: "Her decision on military recruiters while at Harvard gives evidence of her personal views instructing her professional decisions in order to promote a social agenda. I simply cannot reconcile Ms. Kagan's sparse record and my concerns about whether she will be an impartial arbiter of the law and so I will oppose her appointment."

Don't be surprised to find out your Blackberry doesn't work in the UAE.

15 years ago, Lisa Simpson was married on this date – August 1, 2010.

Sarah Palin's focus will certainly change over the next 2 years: "I've never committed to running for president. That's not where my focus is."

Those affected by the BP Oil spill might get a lump sum payout.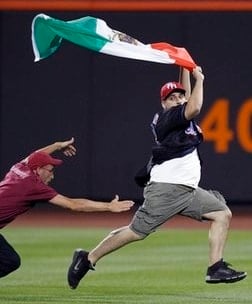 Men protest Arizona's immigration law by storming Citi Field with Mexican flags during Mets/Arizona Diamondbacks game.

Gay perceptions in both Jamaican and Japanese reggae: "Over the last decade, gay activism, which has led to the cancellations of European tours for a number of Jamaican dancehall artistes, has made Japanese reggae fans aware of the presence of anti-gay lyrics in Jamaican dancehall. This has led to debates within the Japanese dancehall community on the extent to which aspects of Jamaican dancehall performance should be adopted in Japan when the social circumstances in Japan are different,"

I don't think Tiger Woods marrying one of his mistresses would improve his PR image.

A Neil Patrick Harris-helmed
Rent prepares to take over the Hollywood Bowl next weekend.
The Space Station's cooling system is experiencing big problems.

Eddie Munster gets a Mrs. Munster.