The Fifth District Court of Appeals in Dallas today reversed an October 2009 decision by District Judge Tena Callahan allowing a same-sex divorce, with instructions to dismiss the case for lack of jurisdiction, the Dallas Morning News reports.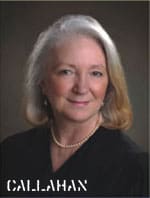 In her 2009 decision, Callahan ruled that "the state prohibition of same-sex marriage violates the federal constitutional right to equal protection" and ruled that two men married in Massachusetts in September 2006 could divorce in the state.
Texas Attorney General Greg Abbott and Governor Rick Perry expressed angst over Callahan's ruling.
Said Abbott at the time: "The laws and constitution of the State of Texas define marriage as an institution involving one man and one woman. Today's ruling purports to strike down that constitutional definition – despite the fact that it was recently adopted by 75 percent of Texas voters."
Added Perry: "Texas voters and lawmakers have repeatedly affirmed the view that marriage is defined as between one man and one woman. I believe the ruling is flawed and should be appealed."
Abbott appealed. Arguments were heard in April.
Today the court rejected Callahan's ruling: "Same-sex marriages or civil unions are prohibited by a voter-approved amendment to the state Constitution and the Texas Family Code. The appeals court said today that the trial court wrongly ruled that those provisions violate the Equal Protection Clause of the 14th Amendment."