Mexico City woos gay honeymooners: "We are a very tolerant, liberal, avant-garde city."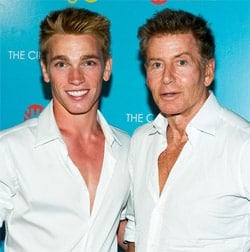 Calvin Klein's underwear model boyfriend?

RV dealership owner challenges Taylor Lautner to push-up contest to settle lawsuit.

The Oval Office gets a makeover.

However the wind blows: Closeted Florida Governor Charlie Crist was against civil unions before he was for them.

NJ Housewives talk marriage equality.

West Point cadet Katie Miller, who dropped out over the military's "Don't Ask, Don't Tell" policy earlier this month, says her hometown of Findlay, Ohio has been less than supportive: "I was shocked that I didn't receive more support than that from my hometown. I think the Findlay area has been especially harsh on me – just really wary of what my intentions were. These are the people I spent most of my childhood growing up with … so I was hoping that Findlay would be able to accept me as one of their own and to support me in this. But I ended up getting some of my toughest critics from my hometown, and that personally disturbed me."

Neil Patrick Harris reads up on raising babies.

Focus on the Family cites George "rent boy" Rekers in criticism of school anti-bullying efforts.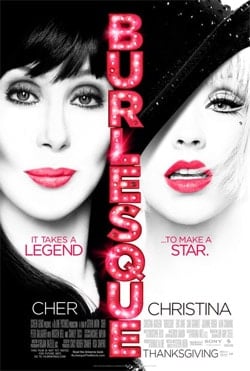 Cher and Aguilera all lips for Burlesque poster.

Spain breaks up male prostitution ring: "Spanish police say that for the first time they have broken up a human-trafficking gang that brought men to the country to work as prostitutes, providing them with Viagra, cocaine and other stimulant drugs to be available for sex with other men 24 hours a day. Authorities arrested 14 people, mainly Brazilians, on suspicion of running the organization and another 17 alleged prostitutes for being in Spain illegally, the National Police said in a statement Tuesday."

A gay character on AMC's Rubicon?

Dancing with the Stars cast revealed. Bristol Palin and The Situation?

Straight ally Rev. Eric Lee charges LGBT community with "unconscious racism" following botched invitation to "strategy" meeting. LGBT POV: "Lee was on a list of folks to be invited to the meeting but apparently was not approached early enough in a manner respectful of his time and position as one of the key civil rights leaders in LA. He told me he heard that the meeting was a major strategy session to discuss outreach to the straight Black community. He and his friend Tony Wafford of Rev. Al Sharpton's National Action Network in Los Angeles 'crashed' the meeting and basically raised holy hell."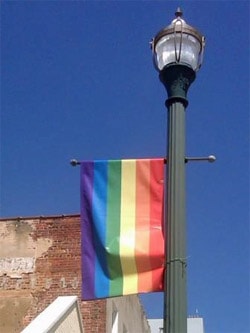 Anti-gay group angry that Columbia, South Carolina allowed S.C. Pride organizers to hang rainbow banners in the city's downtown.

Axl Rose parties at gay club in London: "The singer was spotted at a gay night at Bungalow 8, where he was later seen chomping on cheese on toast at 5am."

Filthy conditions at egg factory farms to which salmonella was traced: "Federal officials investigating conditions at the two Iowa mega-farms whose products have been at the center of the biggest egg recall in U.S. history found filthy conditions, including chickens and rodents crawling up massive manure piles and flies and maggots "too numerous to count."

Burgled: Hollywood stars targeted by "bling ring".

Graham Norton show to replace Friday Night with Jonathan Ross. Norton: "I'm thrilled that BBC One like the show enough to move it to Fridays. It's the night the show started on many years ago so it's nice to be back."