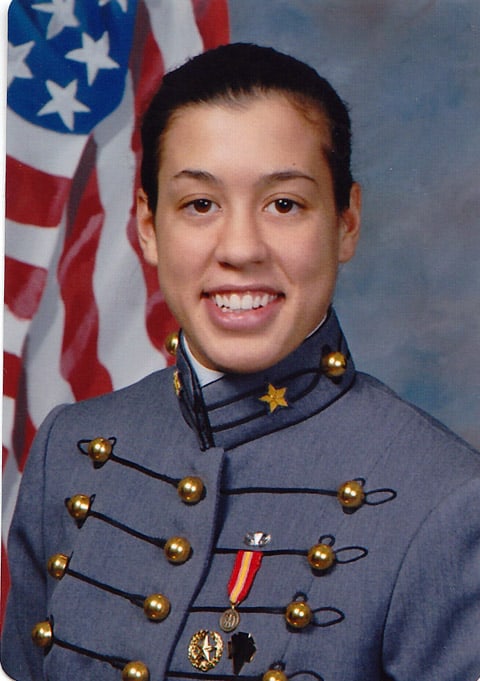 West Point Cadet Katherine Miller, a junior ranked ninth in her class, came out as gay to her superiors yesterday, and offered her resignation, saying she could no longer compromise her integrity and identity, Knights Out reports.
Wrote Miller in the letter to West Point:
… I have created a heterosexual dating history to recite to fellow cadets when they inquire. I have endured unwanted approaches by male cadets for fear of being accused as a lesbian by rejecting or reporting these events. I have been coerced into ignoring derogatory comments towards homosexuals for fear of being alienated for my viewpoint. In short, I have lied to my classmates and compromised my integrity and my identity by adhering to existing military policy.

While at the academy, I have made a deliberate effort to develop myself academically, physically, and militarily, but in terms of holistic personal growth I have reached a plateau. I am unwilling to suppress an entire portion of my identity any longer because it has taken a significant personal, mental, and social toll on me and detrimentally affected my professional development. I have experienced a relentless cognitive dissonance by attempting to adhere to §654 [colloquially known as "Don't Ask, Don't Tell"] and retain my integrity, and I am retrospectively convinced that I am unable to live up to the Army Values as long as the policy remains in place.
According to a press release from Knights Out, Miller will be transferring to Yale on a scholarship from the Point Foundation. She was featured in the Sunday print edition of the Washington Post as part of "The Gray Zone: West Point on Leadership." Miller has also been blogging anonymously at Velvet Park as 'Private Second Class Citizen'.
Knights Out was the group formed by Lt. Dan Choi and other openly gay graduates of West Point in March 2009 as a support group for LGBT service members.