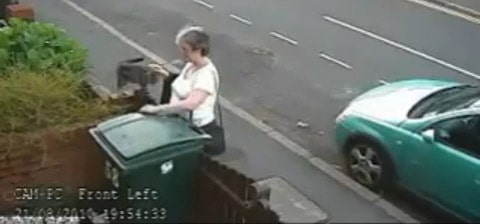 Didn't get a chance to post this yesterday, but this clip was pretty much everywhere. It shows a woman in Coventry, UK throwing a cat in the trash.
The good news is the cat was alive, found 15 hours later. The woman, thanks to the fact that this video went viral, has been identified and is being questioned.
"In a statement, Coventry police said they were supporting the investigation and 'urge the public to leave the matter to be dealt with correctly by the authorities'. The woman had not been arrested 'because she has not committed a criminal offence', the force said. 'The woman is not being given police protection but Coventry police are making sure that the woman is OK, as they would any other member of their community.'"
More here on the cat and its owners.
Clip of the Coventry cat lady, AFTER THE JUMP…