For the next two and a half weeks I'll be taking a much need refresh from the site.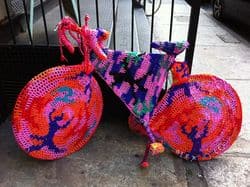 You won't be left wanting, though. Bringing you the news until mid-October is the accomplished and entertaining Andrew Belonsky (you'll meet him in the morning). You may have read his work on Salon, Change.org, Huffington Post, and Death and Taxes magazine, among others. Please give him your love and support.
Also, our weekend writer Steve Pep and weekly columnists Modern Tonic, Nathaniel Rogers, and Ari Ezra Waldman will be here with you as usual.
Thanks so much for visiting, reading, and participating here on Towleroad. Just last week, I posted the 20,000th post since starting the blog, and if it hadn't been clear enough to me at that point, it was obvious it was time to give my fingers and brain a rest for a little while. I will be back soon.