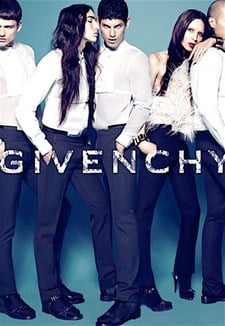 Gay group GLAAD has had a busy week. First they released their annual study on the state of gay television, and now they've unveiled the winner for the GLAAD Media Awards in Advertising, which celebrates companies and advertising campaigns dedicated to fair, accurate and inclusive representations" of LGBT people. 
Levi's won in the television category, while Progressive and K-Y were tops in the print arena. Wells Fargo was praised for its interactive campaign,while American Airlines took home a Corporate Responsibility Awards for their "longstanding and public commitment to the LGBT community."
Ad Age journalist Bob Garfield also received a shared of the spotlight in the form of the Public Visibility Award, given to him to articles picking apart homophobic ads, such as the infamous "gay kiss" Snickers commercial.
The GLAAD Awards come as a new BBC survey reveals that 25% of gay and lesbian viewers think the company's televisual portrayals of LGBT characters rely too much on stereotypes, but 37% said otherwise: BBC's representations were "honest, fair and reflected real life."
Of the general public, meanwhile, about 18% said they were "uncomfortable" with scenes of "emotional and physical intimacy" between gay characters, particularly gay men. Despite that small slice, the majority of viewers support including LGBT characters whose sexuality is less of a stereotype and more "incidental," an evolution to which the BBC says its committed.