The chief of the Australia Defence Force has reportedly removed its policy that effectively banned transgender people from serving in the military: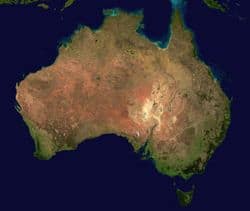 "The individual whose recent gender transition lead to the reform work was not available for public comment, but the referral service that assists gay, lesbian, bisexual and transgender service members, DEFGLIS, was aware that commanders had been anything but understanding. While the ADF works on a new policy to address those problems, slated for December, Air Chief Marshall Houston called on commanders to show more understanding. Monday's signal instructed commanders to "manage ADF transgender personnel with fairness, respect and dignity … and existing medical review provisions; and ensure all personnel are not subjects to unacceptable behavior". It comes 18 years after the ADF repealed the ban on gay and lesbian service members, and two years after it started recognising same-sex relationships for family entitlements. Yet Australia still trails Canada, Israel, Czech Republic, Spain and Thailand, which not only allow transgender soldiers to serve but also support them through diversity programs."
According to Crikey, the ADF was the last remaining Australian agency allowed to fire its members for being transgender.
And here we continue to struggle with DADT and ENDA…