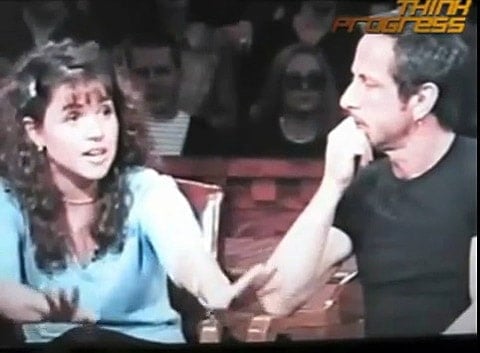 "There was a little blood there and stuff like that."
Delaware GOP Senate candidate and Tea Party favorite Christine O'Donnell's past continues to unspool. This clip, in which O'Donnell admits she "dabbled in witchcraft" was played by Bill Maher on his HBO show last night.
Mediate writes: "Maher used his first show of the season to remind O'Donnell that 'I made you,' and warn that he would release an old clip of her weekly until she came to Real Time. This week's was of O'Donnell admitting to going on dates to Satanic altars! Maher seemed to remember her visits to the show fondly, sending her good wishes and predicting that she may be more successful than Sarah Palin because 'Sarah Palin is mean and Christine is not.'"
Watch, AFTER THE JUMP…