More NYC storm photos.

UN Sec Gen Ban-Ki Moon urges international repeal of anti-gay laws in Geneva.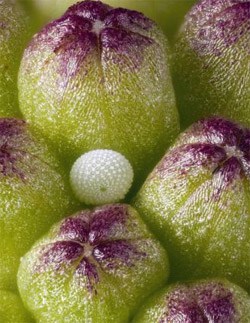 The butterfly egg.

Matt LeBlanc smokes a doobie?

Kentucky man who attacked two lesbians is indicted: "Devlin Burke, a man accused of attacking two gay women in Covington earlier this year has been indicted on three counts of second-degree assault and one count of fourth-degree assault. Devlin Burke was originally charged in August with three counts of assault and was accused of beating the two women and stabbing two men who attempted to help them."

Adam Lambert scuffles with paparazzo in South Beach.

Nate Berkus opens the New York Stock Exchange.

Bozeman, Montana expected to adopt resolution in support of seven same-sex couples suing the state for marriage rights: "The Daily Chronicle reports that the draft resolution says, 'the Montana 'marriage amendment' precludes same-sex marriages, it does not preclude all couples from having the same fundamental rights' guaranteed by the state constitution."

First look: Cheyenne Jackson on Glee.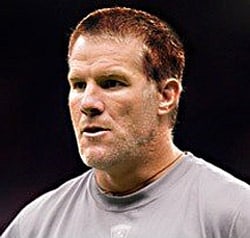 Favre de-grayed, um, no.

Matt Bomer: no collar required.

Fred Karger makes official announcement of formation of presidential exploratory committee: "We have an aggressive fundraising goal for the fall. We need to raise a minimum of $50,000 to hire staff, do research, print materials and run a 60 second television commercial to determine whether to pursue a campaign to the American voters.  With your help today, we can reach that fundraising goal."

Attorneys for plaintiffs in Texas gay divorce case file for re-hearing: "An all-Republican, three-judge panel of the Dallas appeals court ruled Aug. 31 that the man, identified in court documents as J.B., cannot obtain a divorce in Texas because the state doesn't recognize same-sex marriage. J.B. and his attorneys had the option of dropping the matter, appealing the decision to the Texas Supreme Court, or requesting a re-hearing by the 13-justice 5th District Court en banc. They filed their motion seeking the rehearing on Wednesday, Sept. 15."

 Watch: Trailer for For Colored Girls with Janet Jackson.

Male model fix: Felipe Martins.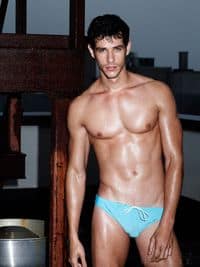 Obama: the musical.

 Spanish judge refuses to recognize gay couple as parents of twins born through an American surrogate mother: "Spanish legislation does not consider the surrogate process as legal, and now the judge has cancelled their registration after being appealed to do by the Prosecutor's Office. The registration of the twins had previously been accepted by the DGRN, the Directorate General of Registries and Notaries, which considered at the time, in February 2009, that the application met all the formal requirements and did not break any international Spanish public order. The Spanish Federation of Lesbians, Gays, Transsexuals and Bisexuals, FELGTB, described the Prosecutor's attitude in presenting an appeal as 'homophobic'."

 One Marine cleared in Savannah gay bashing: "There's no evidence of battery."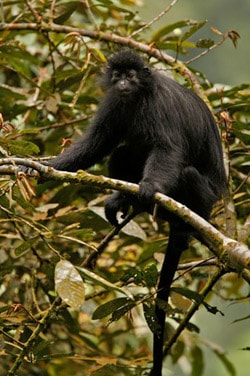 Scientists: Monkeys have carried precursor to HIV for millenia. "What happened in Africa in the early 20th century that let a mild monkey disease move into humans…Among the theories different researchers have put forward are the growth of African cities and the proliferation of cheap syringes."

God Loves Poetry: Challenging the Westboro Baptist Church one blackout at a time.

 Duke College Republicans put on disciplinary probation.

Massachusetts Gay Lobby endorses Mitt Romney's attorney for 2010 House seat.

Sailor's body found inside shark (warning: graphic)

Vandals targeting gay homeowner in Orlando: "His front door, where vandals scrawled anti-gay messages twice in the past week, has since been repainted. 'This is definitely a hate crime, and it is definitely targeted at me,' Edouard said."