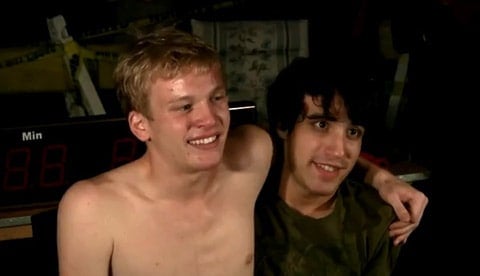 If you tuned in to Towleroad yesterday, you may have seen the livestream of Matty Daley and Bobby Canciello's attempt to break the Guinness World Record for the longest kiss, which took place over the weekend and ended yesterday evening at the College of New Jersey.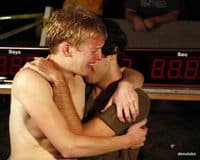 They did it, but the attempt needs to be reviewed and certified. the old record stood at 32 hours, 7 minutes, 14 seconds.
Here are the final moments of the kiss and an interview with Matty and Bobby, who are "friends" and not a couple, and say they did it to raise awareness about homophobia and increase acceptance of LGBT people. No gay couple has ever held the record.
Watch, AFTER THE JUMP…