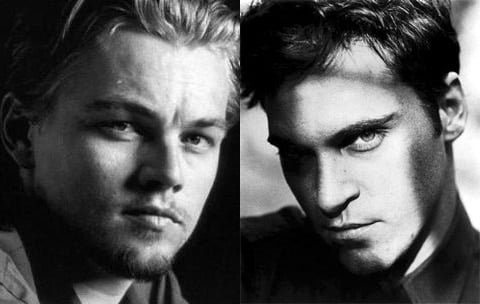 Some interesting casting news on Clint Eastwood's biopic of J. Edgar Hoover, from The Vulture:
"Clint Eastwood's Hoover is quickly heating up at Warner Bros., where Vulture hears that Joaquin Phoenix is said to be the director's top choice to play J. Edgar Hoover's reputed paramour and protégé, Clyde Tolson. (Exactly the kind of praiseworthy part we said Phoenix needed to up his standing in Hollywood's star market.) For those unfamiliar with Tolson and Hoover, they really were the original 'Ambiguously Gay Duo': As the associate director of the FBI from 1947 to 1972, Tolson was in daily close contact with Hoover at the office, but even more interesting, the pair also dined, socialized in night clubs, and even vacationed together."
As I noted back in March, the script is by Dustin Lance Black. Vulture adds: "Hoover explores the two men's complicated relationship; neither man ever admitted to being gay, and Hoover was known for hunting down and intimidating those who dared questioned his sexual preference while he was alive. But Hoover's actions in death seem to suggest they were more than simply pals in life: When Hoover died, Tolson was not only the beneficiary of Hoover's life-insurance policy, he also inherited Hoover's estate and moved into his house. At Hoover's funeral, he accepted the U.S. flag draped over Hoover's coffin, and today, Tolson's grave is a few yards from Hoover's in the Congressional Cemetery."