Air Force Academy cancels event honoring gay soldiers: "The two groups sponsoring the event signed a contract and put down a deposit, but the dinner was canceled last month by the academy's alumni organization, which controls the venue where it was to be held. A spokesman said the event placed the school's leadership in the tough spot of appearing to endorse repeal of the current ban, known as 'don't ask, don't tell.'"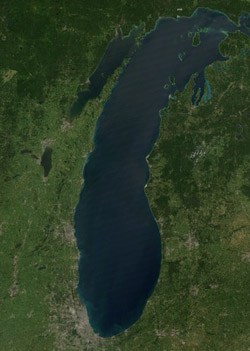 Lake Michigan's ecosystem facing collapse.

Henry Cavill shows off his hairy pecs on film set.

At the National Lesbian and Gay Journalists Association (NLGJA) in San Francisco convention over Labor Day weekend, Michelangelo Signorile moderated a panel on '20 Years of Outing'. Here's the full audio.

NLGJA responds to journalist Karen Ocamb's boycott of the group's convention over what she saw as its condoning biased coverage of Prop 8 by the SF Chronicle: "…those who reviewed the coverage for NLGJA did not find that story or coverage problematic.  Journalists report what they see."

Australia's NSW poised to legalize gay adoption: "But the bill still has one final hurdle – with a vote in the lower house now required on two upper house amendments. In a vote on Wednesday night, upper house MPs voted 22-15 in favour of the bill after agreeing to the changes."

London Film Festival line-up announced.

Former LFO member Rich Cronin dies at 35.

Remembering the quilt.

Tom Brady in two-car accident, walks away. Other driver extracted.

Welsh rugby referee Nigel Owens joins suicide help campaign: "Nigel Owens urged men to talk about their problems as he helped launch the Samaritans Men on the Ropes campaign. The 39-year-old who came out publicly as gay three years ago was in a coma after attempting suicide in his 20s. The campaign, targeted at men in their 30s, 40s and 50s, aims to cut the 4,000 plus male suicides a year in the UK. Mr Owens urged men to 'pick up the phone' and speak about their problems – no matter how small."

Pro Football Weekly host Dan Hampton to apologize on-air for Brokeback Mountain joke.

BP releases report, propaganda video on Deepwater Horizon blow-out.

Michael Joseph Gross responds to criticism of his Vanity Fair profile on Sarah Palin.

Would Cristiano Ronaldo do a commercial without taking off his shirt? No.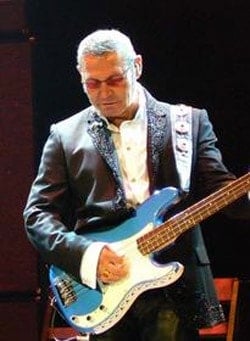 Styx bass player Chuck Panozzo becomes spokesman for GeoVax Labs, company searching for HIV/AIDS vaccine: "I was sincerely touched by [Robinson's] success and determination in her pursuit to bring an end to the devastating AIDS pandemic. Having been diagnosed HIV positive in 1991, and having lost many relatives and friends to HIV/AIDS over the years, I found Dr. Robinson's quest for a vaccine hitting very close to home."

25 Super PACS form following Citizens United case.

Jim Parsons outed? "On the same page as a nasty story about Bethenny Frankel cheating on her first husband, NE runs a piece on how Parsons and his partner of several years, Todd Spiewak, are allegedly going to get married."

The Xx win the Mercury Prize: "The trio — Romy Madley Croft, Oliver Sim and Jamie Smith — appeared genuinely surprised when they accepted the award from muscian and TV host Jools Holland. 'Thank you so much,' bass player and singer Sim said. 'We've had the most incredible year and it has just felt like every day we've just woken up to something incredible we just weren't expecting.It has felt just like a haze. Being here is like a moment of clarity in all that's happening.'"