Modern Tonic — a daily email that delivers gay-approved pop culture gems (before they've been co-opted by everyone else) — presents a weekly music update here on Towleroad.

TODAY'S FEATURED NEW RELEASES: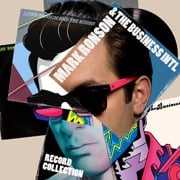 It'd be easy to hate Mark Ronson. Born into wealth, he's a jet-setting DJ, Grammy-winning producer of Amy Winehouse's Back to Black, and a good-looking bloke. If it weren't for his pesky heterosexuality he'd be the perfect man. And with the release of his electro-vibing third album Record Collection with his band the Business Intl, he still kind of is. Ronson gets help from pop luminaries and exciting up-and-comers: Boy George, Miike Snow's Andrew Wyatt and former Pipette Rose Elinor Dougall anchor the skittering "Somebody to Love Me" (stream in player below). The frothy summer single "Bang Bang Bang" with Q-Tip and New York electro duo MNDR's a hip-hop jam that opens the set on the right foot. And the multitasking Ronson debuts his own vocal chops on the title tune and the breezy pop trifle "Lose It (In the End)." Even the instrumentals — where we usually hit "skip" — are enjoyably stylish.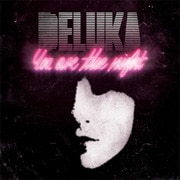 We're always grateful for those who don't squander our precious time. Ellie Innocenti — the Karen O, the Debbie Harry, the Chrissie Hynde of UK/Brooklyn quartet Deluka — is a tough chick who gets right down to it on Deluka's frenzied debut You Are the Night (out digitally today; on CD October 26). "Oh my God! I start to panic," Innocenti bawls to kick off a skittish New Wave slice of nirvana called "OMFG." And when Innocenti gets agitated you should just stand back and enjoy the fireworks. That is, if you aren't too busy dancing. You Are the Night's 11 tracks are diamond-hard gems of pop rock. The perky electronics, the scratchy guitars of angular funk, the slamming crescendos of grunge: all are here, often on the same track. The single "Cascade" sounds like Elastica fronting La Roux. "Snapshot" rages like Metric at the disco. And when she shows us her gentle side on "Waves," Innocenti reaches back to the Ronettes for sweet-natured guidance. In 40 minutes, she handles her panic — about life, about men, about the world in general — and announces that she's a major talent to reckon with. And she doesn't waste our time for one single second.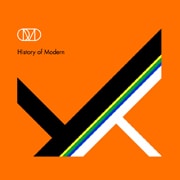 Break out your parachute pants, Aqua Net your quiff and twirl around the dance-floor, because two of the '80s' finest return today. Yaz (or, all right, Yazoo you freaking trademark lawyers) release Reconnected Live: two discs of Vince Clarke and Alison Moyet cuts culled from their two — only two — classic albums. Like the best live sets, this one — featuring hot versions of "Don't Go," "Situation" and more — makes us wish to go back and experience it all over again. OMD (or, Orchestral Manoeuvres in the Dark, you detail freaks) release their first CD in 14 years, History of Modern. And — surprise — it's as good as their classics Dazzle Ships and Junk Culture. They offer — as they put it in their robotic voices — "electronic soul music" with a vintage Aretha Franklin sample on "Save Me," sweetly sad pop on "If You Want It" and they indulge their musique concrete side with the spectrally gloomy "Bondage of Fate." Welcome back, lads and lady.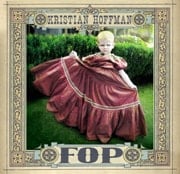 Kristian Hoffman — the gay multi-hyphenate who makes L.A. his home these days — is the kind of guy who will, and we quote, "bitchslap you with a flower, child." (Or is that "bitchslap you with a flower child"?!) It's a line from his latest release, the aptly-titled Fop. Hoffman's been around for years — as the frontman for the cult band the Mumps, as an illustrative artist, as a musical director for Ann Magnuson and Rufus Wainwright — yet he's still an underground artist unknown to the general public. We'd love for that to change. Fop features 17 songs that run the gamut from delicate balladry ("Something New Is Born") to theatrical odes ("Out of the Habit") and thumping disco ("Soothe Me"). He may not be to everyone's taste, but those who enjoy Rufus Wainwright, Vincent Minor and a night at a sophisticated musical have no reason not to like this.

Towleroad September 28, 2010 by moderntonic.com

MUSIC NEWS: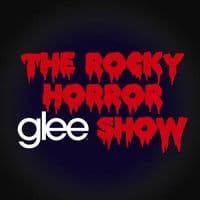 Glee: The Music, The Rocky Horror Glee Show will be available October 19. The seven-track soundtrack EP includes the music from the Rocky Horror-themed episode airing October 26. Tracks are: "Science Fiction Double Feature," "Damn It, Janet," "Whatever Happened To Saturday Night?," "Sweet Transvestite," "Touch A Touch A Touch A Touch Me," "There's a Light (Over at Frankenstein Place)," and, of course, "Time Warp."

Daft Punk's soundtrack to Disney's Tron has been given a November 22 release date.

Dance-pop singer/songwriter/producer/remixer Penguin Prison (aka Chris Glover), whose "Something I'm Not" remains one of our favorite singles and videos of the year, will be playing a series of live dates starting October 14, most of them with Two Door Cinema Club. A one-off show in NYC this Thursday will have him opening for British singer/songwriter Ellie Goulding. Check out a free download of Penguin Prison's sparkling remix of the new Jamiroquai single "White Knuckle Ride" above.

Behind-the-scenes mini-doc of the video shoot for Kylie's "Get Outta My Way." Three EPs of dance mixes are available today as well.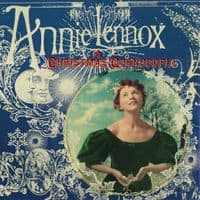 Annie Lennox reveals cover art for A Christmas Cornucopia.

SoundCloud, which we use every week in this column, is becoming a major player in the music business.

If you love both Robbie Williams and Twitter, then this is for you.

MORE NEW RELEASES:
 
The composer/violinist Owen Pallett follows up the rich tapestry of Heartland with A Swedish Love Story, four ornately decorated pop tunes heavy with melody, drama and the orchestrations that have endeared him to collaborators as disparate as F**ked Up and Arcade Fire.
Fresh from its Tony win for Best Revival of a Musical is the dragulous La Cage aux Folles: New Broadway Cast Recording. Ready, set, tuck!
Mr. Heidi Klum — that's Seal to you — releases 6: Commitment, 11 songs full of his silken, dramatic pop, none more passionate than the yearning "Silence" and the soulful single "Secret." For those about to swoon, we salute you.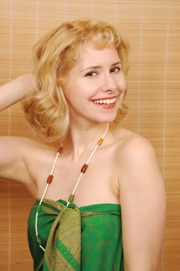 The only thing to expect from New York songwriter Nellie McKay is the unexpected. On her fourth release Home Sweet Mobile Home she tackles reggae ("Caribbean Time"), blues ("Coosada Blues") and — wtf?! — straight up pop ("Bruise On the Sky").
Also released: Dirty Projectors — Bitte Orca (Expanded Edition); Eric Clapton — Clapton; Neil Young — Le Noise; Kenny Chesney — Hemingway's Whiskey; Phil Collins — Going Back; Ben Folds and Nick Hornby — Lonely Avenue; Deerhunter — Halcyon Digest; Pete Yorn — Pete Yorn; Ice Cube — I Am the West

MUSIC VIDEOS:
Lauren Pritchard — "Not The Drinking"
A grunge-y basement party turns into a handclapping dance fest all around the house on this soulful single from the Broadway "Spring Awakening" star's forthcoming debut Wasted in Jackson.
The Superions — "Fruitcake"
Oh, Santa, we must have been very good this year to receive this holiday gift from the B-52's Fred Schneider and his side project the Superions. A paean to nobody's favorite holiday treat, this kitschy clip precedes their forthcoming album Destination…Christmas!
Joe McElderry — "Ambitions"
This out English model and singer — winner of the sixth season of the U.K.'s The X Factor — has an angelic voice like Will Young with extra Euro beats on this hi-NRG cut from his forthcoming debut Wide Awake. There's loads of dancing across what looks like a Hollywood backlot, and the boy's enthusiasm — and his cuteness — is infectious.
Andrea Faithful — "Booby Trap"
This U.K. disco dolly is a robotic bimbo in her sci-fi dance clip. We love that she borrowed her outfit from early-period Berlin (the band, not the city), but what's up with the undearwear that looks like haute-couture Depends?