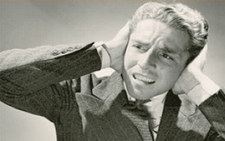 Move over Beanie Man and Buju Banton, because there's a new homophobic musical act on the scene. Edwin Nyaruka, called "Potato" or "Tato" will soon release a new album called "The Return," on which he will exhort against all sorts of bad things, like drugs, alcohol and, yes, homosexuality.
"My music enlightens the youths and the nation as a whole that everyone should put God first in what ever they do and to curb activities such as homosexuality drug and alcohol abuse and even sexual abuse," explained the Zimbabwe national.
It's truly very easy to wag a finger at musicians like Potato or Buju Banton, but let's remember that these men don't exist in a vacuum. One can only sell homophobic music if society at large meets two conditions: first, there's a market for hate; and, two, record companies are willing to back someone who preaches bigotry. Sadly, both of those conditions seem to have been met.
The real challenge isn't just boycotting these musicians, it's about changing the culture in which they exist. How to go about that remains a dicier, case-specific subject, but the U.S. government should definitely take a leading step in ironing out homophobia in allied nations. Yes, even poor countries like Zimbabwe.