Coming out gave Ricky Martin's music a whole new perspective, says his producer.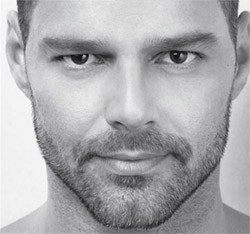 Says producer Desmond Child to BlackBook:
"I'm really excited about the music, the content, because since he's come out it's unleashed his creativity and the scope of what he can sing about and say and do. He's a formidable person – an activist, a philanthropist, a humanitarian. All of the work he's put into his charity—it's all going into the music. His personal life too, and how much his life has been changed by his children. Once he opened that door a floodgate of energy and creativity just really exploded…We really reached a creative fusion of rock and pop and electronic and Latin music – it's all over the place in a really great way."
The truth will set you free, apparently.