A former campaign manager for South Carolina Senate candidate Alvin Greene is accusing the candidate of making anti-gay, anti-white slurs, WMBF reports: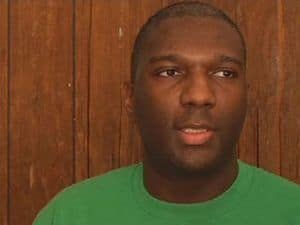 "South Carolina candidate Alvin Greene is denying using the words. Now former campaign aide Dottie Sue Maggart-Feldmen accused Greene of using the slurs in a voice mail to the York County man she says Greene was talking about. The message was left for local Democratic activist Will Bigger, who organized a forum in York Monday night in which Greene spoke and answered questions. In the message, which was obtained by WBTV news partner CN2, Dottie Sue tells Bigger she has resigned from the Greene campaign. She says on the way back from the forum in York Greene called Bigger a 'fat white f—–.' She also says he called Bigger anti-white slurs. 'That's not true,' Greene told WBTV by phone from his home in Manning, South Carolina, on Wednesday night. 'She is a troublemaker, and she is not with my campaign.' Bigger said he's not sure who he believes, but he says the whole thing is disappointing."
Greene is running against GOP incumbent Jim DeMint, who, according to the news outlet, has a 44 percentage point lead.
Watch WMBF's report, AFTER THE JUMP…