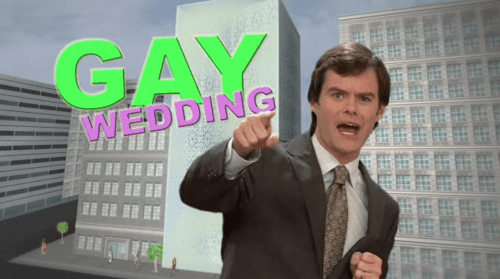 Saturday Night Live jump-started its new season last night and did so by airing an entertaining bit about the proposed mosque at Ground Zero as a gay wedding venue. They also delivered on a skit starring Kristen Wig as anti-masturbation advocate Christine O'Donnell. 
I only wish that one day we are able to hear the real O'Donnell proudly make the the following declaration: "I masturbate constantly!"
Watch both clips AFTER THE JUMP.