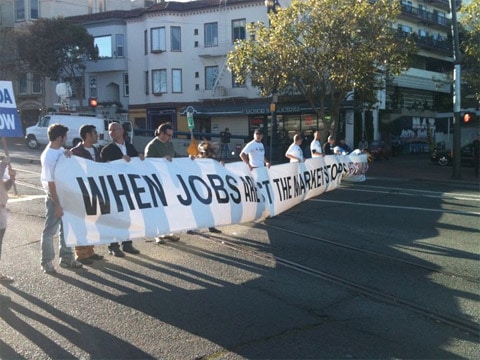 Here's video of last night's action taken by GetEQUAL and other groups (previous coverage here) targeting Nancy Pelosi on ENDA. Protesters rallied at HArvey Milk Plaza and then proceeded to block traffic at Market and Castro Streets in San Francisco.
KTVU reports that approximately 12 of the 40 or so protesters involved were arrested.
Watch, AFTER THE JUMP…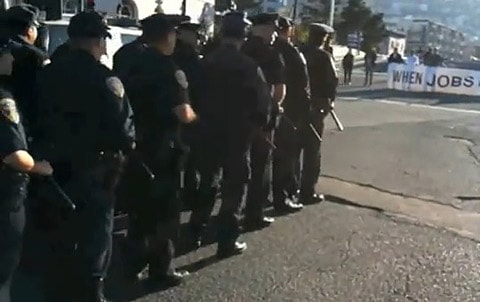 The groups have launched a "communication swarm" and are urging an all-day call to action demanding Pelosi pass ENDA this Congressional session.
Official Speaker of the House Email: AmericanVoices@mail.house.gov
District Office – San Francisco:Phone: 415-556-4862
DC Office: Phone: 202-225-4965
Unofficial Twitter: http://twitter.com/nancypelosi/ @NancyPelosi
Watch video of the protest and arrests, AFTER THE JUMP…