Published by
AFP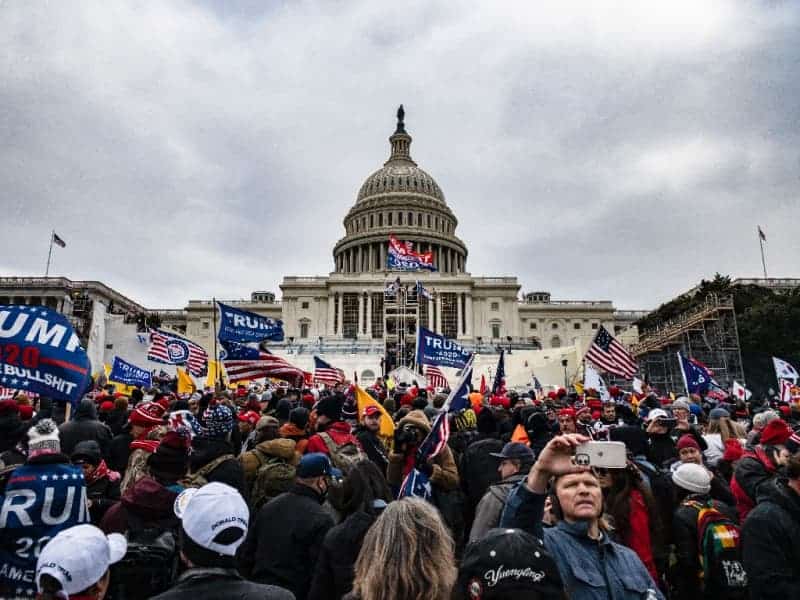 Two years later, investigations continue into the participants in the January 6, 2021 attack on the US Capitol
Washington (AFP) – Two years after the violent attack on the US Capitol by supporters of president Donald Trump, justice officials have arrested 950 suspects but are seeking some 350 more, the Justice Department said Wednesday.
The Federal Bureau of Investigation is also still trying to find out who planted two pipe bombs at political party offices near Congress on the eve of January 6, 2021. 
Authorities increased their reward for information on those behind the pipe-bombs to $500,000 from $100,000, saying the bombs were "viable" and could have killed someone if they had exploded.
"Our work is far from over," said Attorney General Merrick Garland in a statement two days before the anniversary.
"We remain committed to ensuring accountability for those criminally responsible for the January 6 assault on our democracy," he said.
Hundreds of Trump supporters stormed into the Capitol on January 6, 2021, encouraged by fiery rhetoric earlier that day from Trump himself urging them to halt the Congressional session that would ratify Joe Biden as the next president.
Many attacked police protecting the building, and some caused damage inside the building and stole items, including a laptop computer of then-House speaker Nancy Pelosi.
Since then hundreds have been prosecuted in one of the largest and most far-reaching investigations the FBI has ever taken.
The Justice Department says of the 950 charged, 484 have pleaded guilty, to felonies like obstructing Congress, assaulting police, or misdemeanors like illegally entering the building.
Of those, 351 have been sentenced, with nearly 200 being handed prison time up to 10 years.
In the most high-profile case yet stemming from January 6, two leaders of the far-right Oath Keepers militia were found guilty in November of seditious conspiracy.
They have not been sentenced yet, but could get as much as 20 years in prison.
The Justice Department said it is seeking public help to identify and track down 350 suspects in the attack, signaling that the cases will continue well toward the third anniversary of January 6.
The numbers do not include the Justice Department's probe of Trump and others, including possibly his top aides, who are suspected of encouraging or fomenting the violence. 
With Trump again running for president, that investigation is now in the hands of a politically independent special counsel, and it is not clear when it will conclude.