Arkansas' Midland School District posted the following statement to its website regarding the extreme homophobic remarks School Board Member Clint McCance posted to his Facebook page: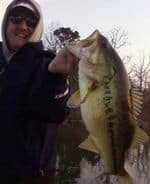 October 27, 2010
For Immediate Release:
The Midland School District, Board of Directors, administration, faculty, and staff do not support or condone the comments Mr. Clint McCance posted on his personal social networking page. Mr. McCance was not acting as an agent of the school board, but as a private citizen when this comment was posted. This post does not reflect the thoughts of the board or administration of the Midland School District.
The district strives to foster an environment that discourages all forms of bullying and an environment that encourages a safe and productive educational climate of all of our students. The district is very diligent in pursuing and addressing bullying of any variety on our campuses. 
Sincerely
Dean Stanley, Superintendent
Midland School District
Previously…
Watch: Thomas Roberts Talks to Arkansas Times Reporter About School Board Member Clint McCance's Hate Speech [tr]
Arkansas School Board Member Clint McCance Wants 'Fags' Dead [tr]