The Department of Education today sent guidance in the form of a "Dear Colleague" letter to schools, colleges, and universities explaining their legal obligations to protect students from "student-on-student racial and national origin harassment, sexual and gender-based harassment, and disability harassment" says the agency in a press release.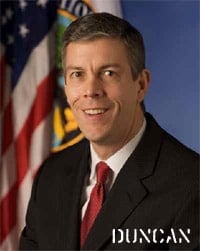 The DoE writes: "Today, the Department of Education issued guidance to support educators in combating bullying in schools by clarifying when student bullying may violate federal education anti-discrimination laws. The guidance issued today also makes clear that while current laws enforced by the department do not protect against harassment based on religion or sexual orientation, they do include protection against harassment of members of religious groups based on shared ethnic characteristics as well as gender and sexual harassment of gay, lesbian, bi-sexual, and transgendered individuals…The White House and Department of Education also announced next steps to address bullying and harassment in schools.  Early next year, the White House will host a conference to raise awareness and equip young people, parents, educators, coaches and other community leaders with tools to prevent bullying and harassment.  This conference will build upon efforts led by the U.S. Department of Education and other federal agencies to spark a dialogue on the ways in which communities can come together to prevent bullying and harassment."
Said U.S. Secretary of Education Arne Duncan: "Bullying is a problem that shouldn't exist. No one should ever feel harassed or unsafe in a school simply because they act or think or dress differently than others…To every student who feels threatened or harassed — for whatever reason — please know that you are not alone.  Please know that there are people who love you. And please know that we will protect you."