Gold's Gym San Francisco announced on Facebook yesterday that it is leaving its umbrella company, TRT Holdings, following news that Robert Rowling, the President, CEO and owner, made a large contribution to Karl Rove's SuperPAC American Crossroads.
Here's part of their announcement: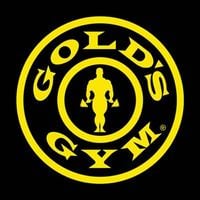 Our company has worked for over twenty years to support our LGBT staff, members and community in everyway possible and we will continue to.
We were as surprised by Mr. Rowling's action as anyone but because our company believes in and lives up to the ideals of equality for all we are going to take the following actions:
1: Our contractual obligation with Gold's Gym expires on September 15th, 2012 and on or prior to that date (our legal counsel is reviewing our options) we will leave the Gold's Gym brand. It is a major initiative to create a new brand and leave Gold's Gym which has been our identity for over 20 years but we will begin that process today.
2: For every dollar we pay Gold's Gym in franchise fees we will donate an equal or greater amount to LGBT charities. While we donate much more than this to charities and community groups that support the LGBT community we want to make a commitment to match or exceed this amount until our relationship with Gold's Gym can be severed.
3: Our management and staff will continue to support LGBT causes in every way possible and we will use our business as a platform to fight for change and equality for everyone. We have always taken great pride in being a leader in the LGBT community and we will continue to. 
Thank you,
Don Dickerson, Director of Operations, Gold's Gym Bay Area