Hate crimes are classified as such by the perpetrator's motivation and the victim's membership in a particular class of persons. For example, the Matthew Shepard Act expanded the definition of a hate crime to include those crimes committed because of the victim's actual or perceived gender, sexual orientation, sexual identity or disability. The law allowed federal resources to be used, at a state's behest, to investigate and prosecute crimes of bias against women, gays and lesbians, transgendered individuals, physically and mentally disabled individuals and others. And, as such, the law was long overdue.
But does it adequately capture the full extent of bias crimes. Let's consider two scenarios, one real (and graphic), one hypothetical (but no less possible and no less graphic).  NOTE: Given the graphic nature of these stories, please use caution.
The recent sadistic beating and assault of three men in the Bronx is a sickening story. A group of young men, members of the Latin King Goonies gang, lured two teenagers and a 30-year-old man into an abandoned home in the Bronx and beat and humiliated and assaulted them for being gay. One of the boys was sodomized with a plunger, he was forced by the gang to beat up another victim, they were whipped with chains, sodomized with baseball bats, and so on, all while the Latin King Goonies shouted gay slurs and laughed at the torture dungeon they created. One of the victims was given a choice between being sodomized by a pipe or a bat, adding psychological torture to an endless physical ordeal that went on for hours.
Evidence shows that gays are four times as likely as African-Americans and women to be victims of sadistic assaults (Hunter 2004) and this was no exception. The story is unique for its incomparable violence and the perpetrators' clear animus toward gays as their motivating force. Beatings and forced penetrations were peppered with constant gay slurs and taunts. The evidence in this case is clear. This is a sadistic hate crime.
But let's change the scenario just a bit. Let's say the Latin King Goonies took their hatred of gays and focused it on a conflict with a rival gang. They have been fighting turf wars for a while, using varying degrees of violence, from fist fights to gun fights. One day, the Latin King Goonies realize that the macho, uber-masculine culture of Spanish Harlem makes homosexuality — and homosexual conduct — a weapon they can use against their rivals. It is a form of humiliation, of reducing them to powerless boys. It doesn't matter that their rivals are clearly straight, with a macho paper trail a mile long. That's not the point — the gang sees exploitation of their community's hatred of gays as a weapon against their rival. So, they abduct three members of a rival gang and for the next eight hours, treat them just like they treated their real victims in the first scenario. They make them perform acts of gay sex, forcibly sodomize them with deadly weapons, whip them with chains, tie them to chairs and beat them and so on, all while shouting gay slurs and laughing at the "faggots" before them.
In this scenario, the Latin King Goonies use their hatred of gays and their macho society's disgust with gay sex as a means of asserting their power over rivals.
Should this be a hate crime? The victims were neither gay nor perceived by the perpetrators as gay. But, the gang marshaled their hate of gays and their disgust with gay sex to attack their victims. Their minds were filled with hate and rather than manifesting that hate against actual gays, they manifested that hate against their rivals. Their state of mind in this scenario may have included their desire to assert their gang's primacy in the neighborhood, but it also included a bias against gays. Why else would they have chosen this particular form of sexual assault and torture?
However, it is not at all clear that it would be considered a hate crime. The Matthew Shepard Act, for example, states the following: "Whoever … willfully causes bodily injury to another person, … attempts to cause bodily injury to any person, because of the actual or perceived … sexual orientation … of any person" shall be guilty of a hate crime and subject to increased punishment. In the hypothetical second scenario, the gang abducted and attacked members of their rival gang as part of their turf war and their desire to assert the primacy of their gang. They did not think their rival gang was gay, and, let's say, none of the victims were gay and they were not perceived as such. But what the Latin King Goonies did do was to manifest their hatred of other people — a protected group under the Matthew Shepard Act — and used that hatred for another purpose.
This behavior seems no less an affront to the gay community than a direct attack on a gay person for being gay. To sequester this crime outside the boundary of a hate crime minimizes the greatest contribution of a hate crime law, which is to highlight the problem of bias crimes and warn would-be attackers that such behavior is qualitatively worse than any other random crime. But because the second hypothetical crime was not based on the actual or perceived sexual orientation of the victims, it doesn't seem like the Matthew Shepard Act would capture this behavior.
The final "any" in the quoted language — namely, that a hate crime is when you attack someone based on the sexual orientation of "any" person, thus not linking the two "person"s in the statutory language — may be a saving grace.  That a hate crime under the Matthew Shepard Act is willful harm of "a person" based on the sexual orientation of "any" person perhaps suggests that the motivating factor may not necessarily have to be the sexual orientation of the victim. However, I am not aware of the Act being interpreted this way and the legislative history does not suggest that was Congress's intent.
Should the hypothetical second scenario be considered a hate crime? Let us put aside any objections you might have to hate crime laws in general. If hate crime laws are meant to protect communities that are victims of bias crimes, the second scenario seems just as dangerous as the first, as just as worthy of being treated as a hate crime. What do you think?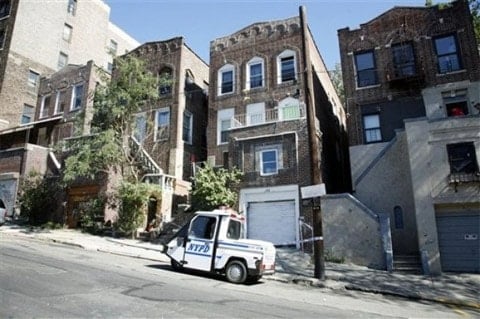 Ari Ezra Waldman is a 2002 graduate of Harvard College and a 2005 graduate of Harvard Law School. After practicing in New York for five years and clerking at a federal appellate court in Washington, D.C., Ari is now on the faculty at California Western School of Law in San Diego, California. His areas of expertise are criminal law, criminal procedure, LGBT law and law and economics. Ari will be writing biweekly posts on law and various LGBT issues.
Follow Ari on Twitter at @ariezrawaldman.
It often takes a crisis to engender a response to a long simmering problem. That's regrettable, not only for the victims whose stories fail to get the kind of attention that galvanizes the public, but also for the solutions created. Gay students — and those perceived as gay — have been bullied forever, but it took a heartbreaking string of teen suicides to get the story on CNN and MSNBC (it still hasn't been a prominent story on FOX NEWS). Anti-gay bias has manifested itself violently in communities across the country, but it rarely reaches the pages of the New York Times until something truly sadistic happens. And, we're not quite sure how to square our natural emotional reaction with a legal regime not always equipped to address the problem.
Hate crime laws are perfect examples of earnest responses to a serious and vexing problem. Such laws may have their problems, but at a minimum, they highlight a problem — hate of an entire class of persons causes violence against that class — and give government the tools to investigate, prosecute and severely punish bad behavior. They also satisfy our emotional need for a proportional response: an assault committed because the victim is gay, black or a woman is qualitatively worse than assault committed in the course of a simple robbery.
But hate crime laws can be under-inclusive, meaning they fail to reach crimes that are crimes of bias but nevertheless outside the scope of the statute. Perhaps we need to change the way we classify "bias" or "hate" crimes.
Continue reading Into the Mind of Hate AFTER THE JUMP…