Judge Virginia Phillips is likely to reject the government's request for a stay in the injunction against "Don't Ask, Don't Tell" at a hearing in Riverside, California.
The Advocate reports: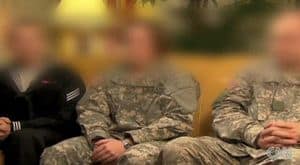 "During the 25-minute hearing, Phillips wasted no time in rejecting the government's arguments that barring dadt immediately would be an undue burden on the military and called the justice department's declarations to the court both vague and insufficient. Assistant U.S attorney Paul Freeborne asked the court for a five day administrative stay so it can pursue an appeal of the injunction to the U.S. court of appeals for the ninth circuit."
"Phillips called (the DOJ) request 'untimely,' saying the government had plenty of opportunity to modify her injunction before she ordered it last Tuesday. She also balked at their admission of a Rolling Stone article to support its argument that the abrupt change in the policy would hurt military readiness. 'I hardly need to say more than that,' Phillips said of the article. 'It's hearsay. It's not reliable.' Phillips also said the Justice Department also did not present evidence at the trial to show how her order would cause irreparable harm to U.S. troops. Justice Department attorney Paul Freeborne told her the government had no reason to respond until her order came down. He said her nationwide injunction is unrealistic. 'You're requiring the Department of Justice to implement a massive policy change, a policy change that may be reversed upon appeal,' Freeborne told her. Freeborne said the government would go to a higher court if she denied their request to temporarily freeze her injunction."
Phillips is expected to issue a formal ruling later Monday or early Tuesday.