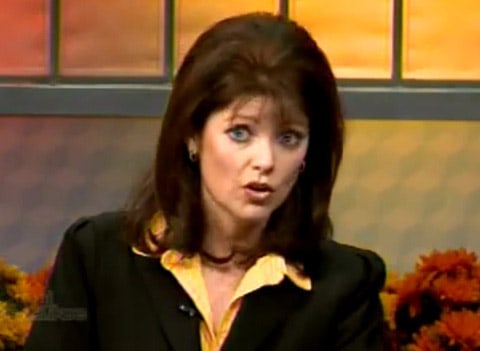 The Wonk Room's Igor Volsky makes note of a recent appearance by Wisconsin Lt. Governor candidate Rebecca Kleefisch, who appeared on WITI's program "Real Milwaukee" and called same-sex marriage a "fiscal back breaker" for the state.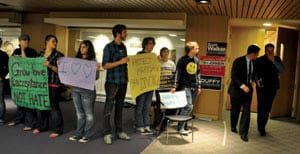 Kleefisch has also made other, more offensive, remarks, and is drawing protesters at campaign stops. The U. of Wisconsin – Stevens Point paper, The Pointer, reports:
Kleefisch recently made comments regarding gay marriage that have drawn the ire of members of the LGBTQ (Lesbian, Gay, Bisexual, Transgender, and Queer) community. She has said that her faith was one reason for her opposition to gay marriage. Kleefisch also stated that it is "fiscally irresponsible" to approve such marriages.
In an interview on 'Homefront' on VCY America, Kleefisch said, "At what point are we going to OK marrying inanimate objects? Can I marry this table or this clock? Can we marry dogs? This is ridiculous."
Watch Kleefisch's appearance on WITI, AFTER THE JUMP…