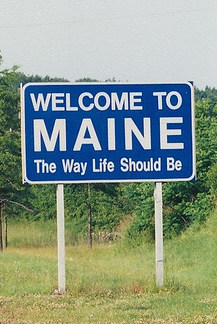 The National Organization for Marriage caused a stir in Maine last week, when it began distributing political fliers highlighting candidates' stances on marriage.
One of those candidates, Pastor Brian Hale, insists the placards go against his campaign philosophy and the fliers were sent out without his knowledge.
"I think this is tasteless; I'm not enjoying this," said Hale, a candidate for Maine's House against Democratic incumbent Jeffrey McCabe, who supports same-sex marriage. "I think this is an incidence of friendly fire — someone thought they were helping me and they're not. I'm running as a fiscal conservative — that's what I'm going around talking to people about. I'm not running an anti-gay campaign. The first time that I heard anything about this or its contents is when I pulled it out of my mailbox."
Hale, who doesn't support marriage equality, went on to claim that he had never even heard of the National Organization for Marriage. That's where the story gets a bit shady.
It's difficult to fathom that someone running for office in a state where the marriage debate has raged full force would have never encountered an activist from NOM, by far the nation's most vocal, wealthiest anti-gay groups. So, skeptics and cynics, is Hale's objection from the heart, or is he simply playing a game of political distance? And, even if Hale is playing games, isn't the end result — isolating NOM — worth the effort?