The Midwestern governing body for the Presbyterian Church approved former minister and openly gay man Scott Anderson's application to be reordained under a new rule allowing conscientious objection rules on gay celibacy.

Senate candidate Rand Paul lashed out at Bill Clinton's affair with Monica Lewinsky yesterday: I'm not sure I would trust a guy who had had sexual relations with an intern," said Paul about the former President, who was in Kentucky campaigning for Paul's opponent. "I mean, do you think he's an honorable person?

Economists have calculated the value of Earth's ecosystems, and how much it would cost to save them.

St. Petersburg, Russia, must allow gay public gathering, says court.

Who are the top ten "Good Men" in politics?

Popular opinion claims gay people are trend setters: we're early adopters of technology, help spruce up neighborhoods, etc. If that's true, then journalism, long-rumored to be on death's door, may be on its way out: the National Lesbian and Gay Journalists Association has reported a staggering drop in enrollment, from a 2006 high of 1600 to 693.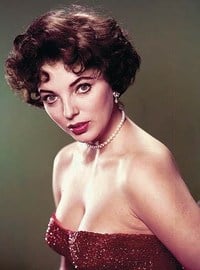 On a related note, the San Diego Gay and Lesbian Times has closed its doors.

Joan "Alexa Carrington" Collins offered her thoughts on today's actresses: "When I was young, everybody on screen was gorgeous. I have to say there aren't many good-looking actresses around today. I mean there's Angelina Jolie and… there's Angelina Jolie. Jennifer Aniston is cute but I wouldn't call her beautiful."

Have Christina Aguilera and husband Jordan Bratman called it quits?

In other famous couple news, what's going on behind-the-scenes of Courntey Cox and David Arquette's separation?

My meditation on why the Tea Party should read more Ralph Waldo Emerson.

Residents at Florida's 120-acre Gay and Lesbian Sawmill Camping Resort want to turn the land into a non-profit, making it the nation's largest LGBT-owned co-op.

The Washington Post has been receiving a lot of flack for publishing an op-ed by anti-gay activist Tony Perkins on National Coming Out Day. A taste of Perkins' flagrantly erroneous piece: "Homosexuals experience higher rates of mental health problems in general, including depression."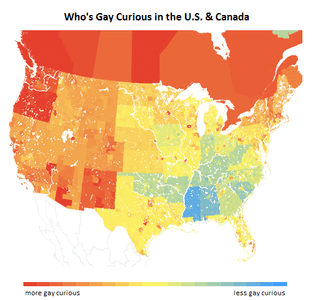 The Gap hoped to revive business by designing a new logo. Virtual protests about the new look, however, have compelled the company to stick with it's current "old" logo. Branding's difficult business…

Yet another suspect, a tenth, has been arrested in the brutal anti-gay attacks in the Bronx.

Activists from the right and left are delivering messages of support and opposition, respectively, to Mormon leader Boyd K. Packer, who recently said that homosexuality goes against "God's nature."

A map of the United States' gay and straight sexual appetites.

Democrats question whether Sharron Angle really did bring in $14 million in campaign contributions last quarter.