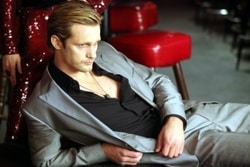 A Boca Raton man has been charged with aggravated battery after allegedly attacking a man simply because he thought he was gay. The reported victim, it turns out, was straight, thus proving homophobia isn't only a "gay issue."

True Blood's Alexander Skarsgard has nothing but praise for Battleship co-star Rihanna's work ethic:
"This is her first movie but she's great, she's really really good in
it and her working. She's got a crazy schedule. She's really diligent
and I'm impressed."

Two Scottish men have been arrested for reportedly attacking a 27-year old gay man. The alleged victim was knocked unconscious and remains absolutely astonished the incident even happened: "I've lived in Edinburgh for eight years and nothing has ever happened like this before."

The Los Angeles Gay and Lesbian Center just received a $13.3 million federal grant to help LGBT kids in foster care. Conservatives are going to have a field day with that one…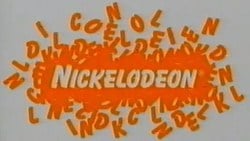 Children's network Nickelodeon will address anti-gay bullying as part of its latest news special, Sticks, Stones and Cyberslams. (P.S.: Does anyone else remember the promo this Nickelodeon image came from? I had completely forgotten about it. So cool.)

New Jersey prosecutors are investigating a potential anti-gay bias in the events that led to Tyler Clementi's suicide this week.

The United States government has apologized for knowingly infecting Guatemalans with STDS in the 1940s. "The sexually transmitted disease inoculation study conducted from 1946-1948 in Guatemala was clearly unethical," said Secretary of State Hillary Clinton and Health and Human Services Secretary Kathleen Sebelius in a joint statement.

Rumor has it Rachel Zoe's with stylish child.

Twilight actor Kellan Lutz likes the gym and Calvin Klein. Pass it on.

Straight CBS newsman Harry Smith offers his thoughts on this week's gay suicides: "Gay bashing is still with us. There is still an otherness that goes along with being a homosexual that gives license to all kinds of prejudice… Being gay can cost you your family, maybe your employment. Tyler Clementi was caught on camera kissing another man. It cost him everything."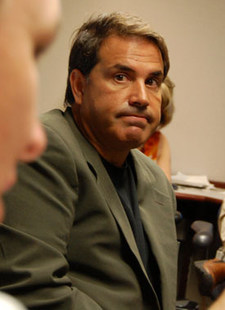 CNN Anchor Rick Sanchez said that Jewish people aren't really a minority because they control the media.
Yes, really: "I'm telling you that everybody who runs CNN is a lot like
[Jon] Stewart, and a lot of people who run all the other networks are a
lot like Stewart. And to imply that somehow they — the people in this
country who are Jewish — are an oppressed minority?" Oy…

Moscow police yesterday detained anti-gay protesters for disrupting a gay rally. This is a step in the right direction for a city that's famously banned pride.

Joy Behar on gay suicides: "A lot of times you'll hear politicians gay bashing and so-called religious people, hypocritical religious people, gay bashing, and I think that this sort of thing has an effect on the society as a whole."

A woman in China has been awarded $12,000 U.S. after being "harassed" by a lesbian online.

Federal authorities have filed a lawsuit against Fox News after the cable channel allegedly retaliated against a female reporter who accused them of gender bias.