The governor of Mexico's Jalisco state, Emilio Gonzalez, on marriage equality: It "grosses me out."

Jared Padalecki's character on Supernatural has been to hell and back and  returned with this body.

Mariah Carey's track list for her upcoming album "Merry Christmas II You" is her early Xmas gift to her fans.

The first thing that one should ask themselves when looking at this new picture of Aaron Carter is:"That's what 22 looks like?"

This is why Mark Zuckerberg should like The Social Network.

Astronaut Scott Kelly, who is currently the next commander at the International Space Station, will be joined by his identical brother Mark next year making them the first blood relatives in space.

The poor showing for Eliot Spitzer's new show on CNN might be good news for Katie Couric who is rumored to consider moving from CBS to the cable news station.

Glenn Beck will take time off from his televison and radio gigs for some medical tests in a hospital "out west."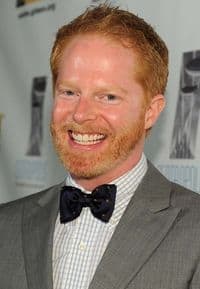 GLSEN honored Modern Family at the Respect Awards last night. Jesse Tyler Ferguson took the time to talk about the recent spate pf suicides: "I think an event like this echoes the sentiment that we need to change. This cannot continue happening."

Wal-Mart is selling a children's book wriiten by an ex-gay that teach kids how to fight off their homosexuality. Doesn't sound very effective.

Josh Duhamel is "pissed" about the poster for his new movie in which he's pictured in his skivvies.

Apparently if you own an iPhone you're more likely to support Sarah Palin and the Tea Party. Sounds pretty bogus to me.

Hungary's sludge spill may not be over just yet.
The University of Southern California gets the world's largest collection of gay and lesbian historical documents form ONE National Gay & Lesbian Archives.