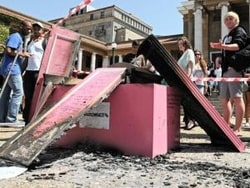 The families of the men accused in the Stonewall assault insist their sons are not bigots
and that homosexuality had nothing to do with the altercation. "It was a
bar fight, but I swear on my life it's not about Gays or race or any of
that. We don't care about any of that stuff in this family," said Don
Orlando, father of one of the suspects.

Activists at University of Cape Town suspect a hate crime
after someone torched a gay group's "Pink Closet," placed in the center
of campus to remind people of the closet's insidious power.

Margaret Cho's shout out to gay pride did nothing to save her on Dancing With The Stars.

North Carolina State Rep. Larry Brown under heavy fire for his "queer" email.

Italian artist Maurizio Cattelan's "L.O.V.E." sculpture, which is a giant middle finger, will remain on extended visit in Milan's Piazza d'Affari, right outside the stock exchange.

Gay friendly Congressional candidate Krystal Ball is gaining some media traction.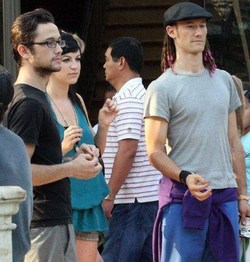 Clara Meadmore, a 107-year old virgin, says she was just "too busy" to do "it."

Dan Gordon-Levitt, the photographer brother of actor Joseph, has died unexpectedly.

Gay writer Brandt Miller reflects on how his grandmother, suffering from dementia, confuses him with his uncle, a
sex offender who's in prison with Bernie Madoff: "Gay men are victims
of homophobia and, often, we are victims of each other. Holding each
other back, fulfilling stereotypes we are forced into, abusing ourselves
and those close to us—some learn, but some continue to perpetuate
violence. I was not one of the latter. And yet I was being mistaken for a
degenerate. Was it our sexual deviancy?"

Larry Flynt discusses the Westboro Baptist Supreme Court case.

How Evangelicals should stop bullying: stop preaching against gay people.

Hillary Clinton insists she has "no interest" in taking Joe Biden's spot as Vice President. Her remarks will of course do nothing for the endless rumors suggesting a switch…

Esther Murugi, Kenya's Special Programs Minister, refuses to apologize for saying HIV/AIDS initiatives and Kenyan society as a whole need to include gay people. She made clear, however, that she still believes gay people are misguided: "[I] would like to say that my upbringing does not approve of gay marriage or even homosexuality so I do not approve of it. Everybody must understand," she said. "But these people are here with us and I do not know whether you want us to kill them, or what these people who are causing so much hullabaloo want us to do with (homosexuals)."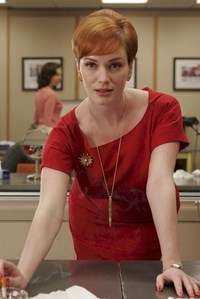 Two adorable bunnies playing in cups. 'Nuff said.

An Atlanta area junior high has apologized after distributing a survey asking students about their sexual orientation.

An 11 Circuit Court of Appeals blasted an immigration judge's decision to discount a gay Serbian man's asylum testimony over the fact that he didn't appear gay. The decision was "influenced by stereotypes about homosexuals." A new hearing will now be held.

Does homophobia hurt straight men by curtailing intimate relationships with other men?

Basically the entire world loves Christina Hendricks; the Mad Men actress tells Harper's Bazaar that women and gay men are constantly confessing their inexplicable lust.