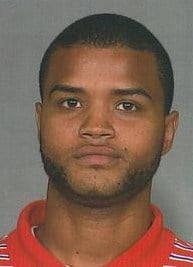 Ruddy Vargas-Perez, the ninth suspect in the horrific hate crime on three New York men, will reportedly turn himself in later today.
Eight other members of the "Latin King Goonies" gang were arraigned yesterday for the attack, which involved the beating, robbing, burning and sodomizing three men for being gay. They have been charged with hate crimes and kidnapping, among other things. Six were denied bail.
People around the neighborhood are justifiably horrified, and one woman put it well: "I don't know why people are messing with other people. Everybody deserves to live and enjoy life, every day, so I don't understand."
Vargas-Perez, 22, is the last remaining suspect at large, and if he does indeed turn himself in, we can prepare for a trial that may be watershed for shedding light on the brutality of homophobia and anti-gay violence.