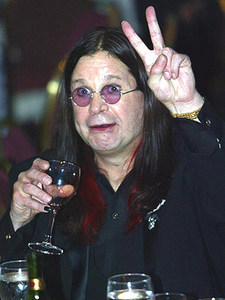 Singer Ozzy Osbourne blasted the anti-gay Westboro Baptist Church for using his iconic song "Crazy Train" during their protest at the Supreme Court this week.
"I am sickened and disgusted by the use of 'Crazy Train' to promote messages of hate and evil by a 'church,' said Osbourne.
This isn't the first time the musician has taken on Westboro: he also spoke out back in June, after the group protested at a soldier fellow Black Sabbath member Ronnie James Dio's funeral.
"I thought it was in such bad taste that those people had those banners about Ronnie James Dio," Obsbourne told the radio show "Rockline." "That's disgusting. They say that we're the anti-christ. Well, what makes them any better?"