NY GOP teabagger gubernatorial candidate Carl Paladino's gay nephew, who was also working as a campaign aide, is ducking the furor over his uncle's homophobic comments and trying to stay out of the glare.
The NY Daily News reports: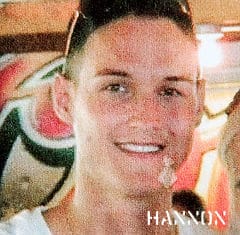 "The gay nephew of GOP gubernatorial hopeful Carl Paladino spent the day hiding inside his parents' upstate home, ditching his duties as a campaign aide. 'I have no comment right now,' Hannon told the Daily News when reached on his cell phone. 'I don't want my face to be all over the newspaper over this.' Hannon never ventured outside the two-story house in Kenmore, just outside Buffalo, on the day after Paladino mentioned his sexual orientation while parrying charges of homophobia. Hannon bristled at the attention caused by his uncle's comments before ending his brief conversation with The News. Paladino – under fire after a Sunday speech where he said homosexuality is 'not the example that we should be showing our children' – revealed Monday that his nephew is gay. Asked if being gay is a choice, Paladino admitted, 'I have difficulty with that.' … 'My nephew tells me he didn't have that choice,' Paladino added."
The Daily Beast reports that "Hannon, 23, had been working for Paladino's campaign in Buffalo, but hasn't shown up for work since Sunday."
In related news, the AP reports that Paladino once collected rent money from gay clubs:
"A newspaper reports that state liquor license records show that New York Republican gubernatorial candidate Carl Paladino had once collected rent from two gay clubs in downtown Buffalo. The Daily News reports Wednesday that Cobalt operated as a gay bar in 2004 and most of 2005 and was run by Paladino's son, William. The building that housed the club was owned by one of Paladino's many companies, Huron Group LLC. The other club, Buddies II, operated under the name Queen City Entertainment in another Paladino building."