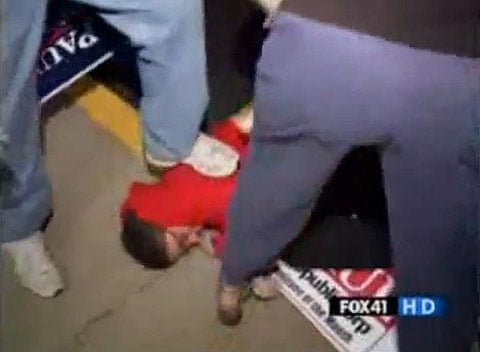 Tim Proffit, the Rand Paul campaign coordinator who stomped a female MoveOn activist's head outside a debate on Monday night, told CBS Station WKYT that she's to blame and he wants an apology.
"She's a professional at what she does, and I think when all the facts come out, I think people will see that she was the one that initiated the whole thing…I don't think it's that big of a deal. I would like for her to apologize to me to be honest with you. "
He also blamed the head-stomping on the fact that he has a bad back and wasn't able to bend over to hold her down.
Watch, AFTER THE JUMP…