New York's system of judicial elections was at issue recently. In 2008, a unanimous Supreme Court held in New York State Board of Elections v. Lopez Torres that New York's system of partisan primary elections of state supreme court judges (in New York, the Supreme Court is the lowest court) did not violate First Amendment associational rights. There, potential candidates who wanted to be on the ballot argued that they could not even be nominated because state parties controlled the nominations. They claimed that party control of the system violated their rights as voters and candidates. The Supreme Court disagreed. No rights were taken away from voters. They could still elect their judges and neither voters nor candidates have associational rights like political parties. Moreover, even if a potential candidate had a First Amendment right to run in a party primary — which he did not — the New York legislature made the reasonable decision to put certain limits on that right, i.e., the support of the party apparatus.
But the plaintiffs in Lopez Torres still wanted to be elected as judges. They did not attack the concept of judicial elections, but rather only political parties' control over nominations for those elections.
In order to challenge the election of judges as a violation of the federal constitution, we would need an injured party who was injured because of judicial elections and we would need a federal constitutional hook. As for an injured party, perhaps a party to a lawsuit whose victory was overturned after new justices were elected to the state supreme court would qualify. Or, perhaps a party to an ongoing lawsuit whose opponent was a major donor to a presiding judge in the case would also qualify. In Caperton v. A. T. Massey Coal Co., the Supreme Court said that elected judges must disqualify themselves from cases involving people who spent exceptionally large sums to put them on the bench. That case involved a $50 million lawsuit against a coal company whose chief executive spent over $3 million to put a judge on the West Virginia Supreme Court. The donor had a "disproportionate interest" in the case, thus requiring recusal.
The Court held that failure to recuse would violate the due process clause because of the probability of actual bias. That holding was vague and unclear, but it could be extended to suggest that accepting any donations from voters — all of whom are potential parties to lawsuits or potentially affected by the judges' decision — raises the real specter of bias. At a minimum, this line of argument suggests that judicial elections should be publicly funded.
Do you think this rationale can/should be extended to the institution of judicial elections? I have my doubts, but what do you think?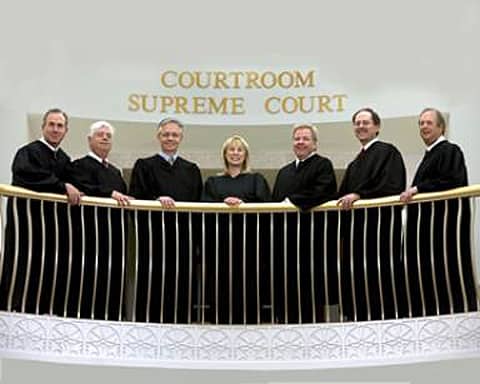 Ari Ezra Waldman is a 2002 graduate of Harvard College and a 2005 graduate of Harvard Law School. After practicing in New York for five years and clerking at a federal appellate court in Washington, D.C., Ari is now on the faculty at California Western School of Law in San Diego, California. His areas of expertise are criminal law, criminal procedure, LGBT law and law and economics. Ari will be writing biweekly posts on law and various LGBT issues. 
Follow Ari on Twitter at @ariezrawaldman.
Thanks to Andy's political coverage here and here and elsewhere, we are aware of a phenomenon that eludes many people — the direct election of state court judges. (Author's note: To do something about the situation in Iowa, please go to OneIowa and donate.) This unique feature of our judicial system is important every election cycle, but it has taken on more pressing tones in 2010. The National Organization for Marriage (NOM) is attacking state supreme court justices in Iowa because of Varnum v. Brien, Iowa's marriage equality decision. Independent judiciary be damned, NOM is pouring money, manpower and, of course, politically expedient lies to oust justices it doesn't like and replace them with "[their] kinda people."
Election of judges has always struck me as baffling and downright insane, but 39 states — including New York, Pennsylvania, Illinois, Ohio and Michigan — elect their judges in some form or another, including through partisan elections (Yikes!). The practice has had many famous opponents, including Alexis de Tocqueville — who said electing judges would have "fatal consequences" for the American republic — and Justice Sandra Day O'Connor — who more recently brought attention to this issue during the selection process of Justice Elena Kagan. And yet, the institution persists. It persists despite egregious miscarriages of justice and a lack of logical rationales. We appoint our federal judges to lifetime terms and laud the "independent judiciary" that need not bend to the political zeitgeist of the time. We've always done that, right? So, why do we elect our state judges?
That we continue to do so is remarkable, but the conventional wisdom is that we started to do so for a pretty clear reason — the unelected judiciary was getting in the way of progressive, democratic reform. Jacksonian democrats, first, and late 19th century progressives, later on, wanted a judiciary more subservient to the political winds of the day, and an elected judiciary seemed to serve that purpose. Some scholars don't subscribe to this neat story. The rationale was different, says Professor Kermit Hall. (And, yes, that is his real — and fabulous! — name.) Professor Hall and others say that judicial elections were attempts to give the judiciary more prestige, more power, more support among the people and have judges not simply be slaves to the will of the legislature. If judges were elected, the argument went, they would make sure that their decisions were well-reasoned and correct. Sounds naive, no? In our political climate, to suggest that someone would run a campaign saying, "I write good opinions," is so funny, it's a little sad. But the idea reflected the political movements of the time.
Should we end judicial elections? Justice O'Connor thinks so. Do you think so?
Another question is how do we do it? There's too much money in the system, and too much populist fervor around, to think that state legislators would take away judicial elections on their own. Can we argue that, at a minimum, partisan judicial elections violate the federal constitution?
Continue reading Vote for [Insert Name] for Judge AFTER THE JUMP…